A further convoy of fire appliances, kit and equipment is now on its way to support firefighters on the frontline in Ukraine. 
The fifth convoy leaving the UK today (May 3rd) means fire and rescue services have now donated an amazing 86 fire engines and more than 160,000 items of kit, all desperately needed in Ukraine as the devastating war continues. The humanitarian aid convoy has been organised by the National Fire Chiefs Council, FIRE AID and International Development (FIRE AID), with support from the wider sector and the Home Office. Items have also been donated by police forces coordinated through the National Police Chiefs Council (NPCC).Coordinated by NFCC's National Resilience function, the convoy is made up of 25 vehicles, packed with more than 8,000 items of life saving kit and equipment.
And the convoy leaves the UK ahead of International Firefighters' Day, which is observed each year on 4th May. The day recognises and honours the sacrifices firefighters make.
Around 80 volunteers from fire and rescue services will ensure its safe passage across Europe. Firefighters will hand over the convoy in Poland, where it will then be delivered to where it is needed most.
This year the first part of the convoy saw fire and rescue services from the northwest meet in Merseyside to undertake the first leg of the journey and to commemorate the link between Ukraine and this year's Eurovision Song Contest. Liverpool is hosting the contest on behalf of Ukraine next month, who won the competition in 2022; events are being held across the city to honour people from Ukraine. 
21 of the fire appliances will be donated and the other vehicles will make their way back to the UK.
The returning vehicles are being used to transport some of the equipment, while support vehicles have been provided by Angloco and Babcock, including mechanics assisting on the journey.
The vehicles and equipment have been donated by 17 fire and rescue services across England and Wales.
Fire engines, helmets, generators, lighting, hose, rescue equipment, and thousands of sets of firefighting PPE are among the items being donated.
The first convoy took place in March last year and since then there have been regular convoys.
 Chair of the National Fire Chiefs Council Mark Hardingham said: "I am incredibly proud to see how fire and rescue services have once again not only donated essential kit to Ukraine but have worked tirelessly to pull it together so quickly. We have also seen an incredible number of staff volunteer to drive the convoy across Europe.
"The determination and pride of all involved is testament to how committed everyone is to help our colleagues in Ukraine who continue to see war devastate their country, while putting their own lives on the line with often limited resources.
"We couldn't make these convoys happen without the incredible hard work of everyone involved; once again a phenomenal effort to get help to where it is needed most."
Claire Hoyland, Project Manager, FIRE AID commented: "We know how much firefighting equipment is being lost in Ukraine each and every day, so to be able to organise a convoy in such a short time to give vital assistance will make a difference.
"We are in constant contact with our Ukrainian partners and the State Emergency Services and we know these donations will make a big difference to firefighters on the frontline.  I would like to thank all our partners and colleagues for their absolute commitment to making this happen."
Ian Moore, Chief Executive, Fire Industry Association: "The whole of the fire industry has worked together to make this a reality in conjunction with FIRE AID and our other partners. Once again, a truly collaborative effort to ensure we can give help when and where it is needed.
This humanitarian aid shows what we can achieve and will make a difference to both firefighters on the front line and people living in Ukraine, under the most difficult of conditions."
Fire and rescue services taking part: Avon, Cheshire, Cumbria, Merseyside, North Wales, North Yorkshire, West Yorkshire Shropshire, South Wales, Cleveland, Essex, Lancashire, Mid and West Wales, Oxfordshire, Royal Berkshire, Tyne and Wear, and Gloucestershire.
To read more news and exclusive features see our latest issue here.
Never miss a story… Follow us on: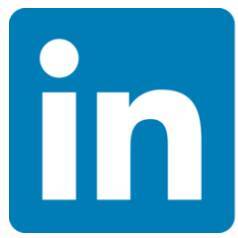 International Fire Buyer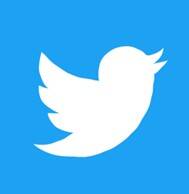 @Firebuyer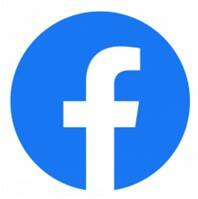 Fire Buyer
Media Contact
Editor, International Fire Buyer
Tel: +44 (0) 1622 823 922
Email: editor@firebuyer.com