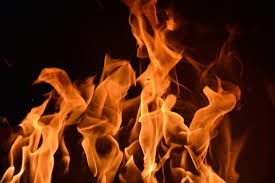 Pelican to present its new ATEX and US safety certified lighting innovations at Intersec
Pelican™ Products, the global leader in the design and manufacture of advanced portable lighting, offers advanced tools that are innovative, tough, and trusted since 1976 by professionals working in the oil and gas, fire and rescue, mining and other high-risk industries. The company offers over 60 lights with European ATEX Certification and USA Safety approvals. A selection of these solutions will be showcased at Intersec Show (Hall 3 • Stand 3-D30).
9455Z0 RALS, the First and Only RALS with Safety Certifications for Global Use
With the new 9455Z0 RALS the company provides the safest product in its category thanks to its three global safety certifications: The European ATEX Zone 0 (Cat. 1), IECEx ia and North American CI, D1. All of them make it the perfect choice for working in high-risk industries, regardless of the location in the World.
The 9455Z0 is a compact 7,3 kg portable area lighting system, easy to hand carry and to set up. Its powerful LEDs radiate up to 1.600 lumens in high with a run time up to 10 hours. Powered by a maintenance-free rechargeable battery, the system offers a wide beam spread of 125º of clean energy that illuminates the entire area preventing workplace injuries.  It features a telescoping mast that extends to 80 cm, a 360º articulating light array and a wide handle for easy gloved grip and transport.
3315RZ0-RA ATEX Rechargeable Torch
The unique 3315RZ0-RA (Right Angle) LED torch is powered by a special designed lithium rechargeable battery that provides a life expectancy of over 2,000 cycles, 4 times more than the 500 cycles that batteries usually last. With three lighting modes (high/low/flashing), it shines up to 132 lumens of brilliant light and delivers a run time up to 34 hours in a small compact design. Equipped with a right angle adapter with clip that provides hands free lighting, it allows the torch head to articulate, directing the light exactly where you need it.
3715Z0 ATEX Right Angle Torch
Certified to ATEX Zone 0 (Category 1), this right angle torch features downcast LEDs for illuminating your path, with 189 lumens (high) and 90 lumens (low), and a flashing mode. Its built-in battery life indicator shows the lights battery level at every moment. Compact, rugged, and lightweight, the 3715Z0 LED light contains the latest technology available.
All models are backed by Pelican's Legendary Lifetime Guarantee. For more information on full Pelican and Peli ranges, you can visit: www.pelican.com and www.peli.com