In this feature, Bettina McDowell discusses the evolution of today's modern water mist systems, and offers a fascinating insight into the evolution and application of this fire suppression technology 
Depending on how you look at it, water mist was rediscovered in the 1970s or the 1990s. In the 1970s, two Swedish scientists – Krister Giselsson and Mats Rosander – wrote a lecture book called "Fundamentals of Fire". They wrote: "In future, a liquid, e.g. water, atomized to drops smaller than powder grains will be the most important extinguishing agent against flames indoors, so called fine mist." At the time, not many people paid attention let alone took this statement seriously. That changed when the Montreal Protocol on substances that deplete the ozone layer was adopted in the late 1980s. The result was that halon – a chemical used as a fire suppression agent – was banned and the gap that it left had to be filled and it was so by water mist. A tragic event took place in the early hours of 7th April 1990 when multiple fires – thought to be started by arsonists – broke out on board the passenger ship "Scandinavian Star" killing 159 people – nearly 50 per cent of the people on board. Suddenly, the conclusions that had emerged based on the work of the Swedish research team were of interest. The first two water mist companies were established – Ultra Fog (founded by Krister Giselsson in 1990) and Marioff (founded in 1991).  
Only two years after the fires on the Scandinavian Star, in 1992, Ultra Fog's first system was installed in the ro-pax ferries M/S Stena Danica, M/S Stena Germanica and M/S Stena Scandinavica. So, we see it all started with marine and offshore applications. In 1880, F.E. Myers may have conceived a water mist back-pack system to fight small forest fires, but this had no mentionable impact and today can be considered a mere piece of trivia.  
For many years water mist systems have been installed in buildings on solid ground. When it comes to the different classes of fires, water mist ticks more boxes than any other kind of fire suppression system. This is due to the smaller droplets that interact with fires in a different way compared to the interaction between fires and the larger droplets coming from sprinkler systems. Water mist systems deal with heat and oxygen, whereas sprinkler systems only deal with heat. This is reflected in the list of applications that – over the years – has grown to considerable length.  
One typical area is the health sector. Hospitals, health centre, care homes. Derek Killaspy, managing director of Fireworks Fire Protection and IWMA (International Water Mist Association) member, explains: "While fire sprinklers have been the traditionally chosen solution in the past, we saw the beginnings of the transition to water mist fire protection around a decade ago. Private clinics were amongst the first to benefit from the superior life-saving properties offered by water mist. Many large hospitals around the world are following suit, especially now that total cost of ownership over the lifetime of the system has become more competitive."  
One hospital which is equipped with a water mist system is the VUmc University Medical Centre in Amsterdam, one of the largest high-pressure water mist projects in the Netherlands. Provider of the system is the German company Fogtec (also an IWMA member). Rüdiger Kopp, Fogtec's managing director fixed systems, says: "We believe that high-pressure water mist offers the best fire protection for the hospital environment. Two points in favour of this technology are the high cooling effect and the minimal water usage. The result is an easy evacuation in case of a fire and limited fire and water damage to the valuable equipment and the building".  
Particularly in retrofit situations to existing hospitals, the small pipe diameters and reduced water storage requirements render a flexible and space saving installation of the system possible. 
In 2020, the installation process started. The system was selected as an integral part of the buildings' engineering scheme to lift the hospital complex' fire safety concept to the highest level. It was installed while the medical centre was in full operation, which means that installation works were carried out while patients were taken care of and doctors, nurses and students were on duty.  
Special installation concepts had been developed by Fogtec to ensure as little interference as possible to the daily routine in the hospital. The use of flexible high-pressure stainless-steel hoses in conjunction with high-pressure press fittings reduces the site presence to a minimum and guarantees a quiet and clean system integration. 
Once the installation will be finished, the Fogtec system will protect more than 43,000 square metres of nursing rooms, public spaces, escape routes, technical areas and car parks. It will – in case of a fire – provide safe evacuation conditions, protect valuable assets and assure operation continuity of the university hospital. 
Two further, nowadays typical and common applications are the protection of archives and so called "green buildings".  
One famous archive which is protected with water mist is the Bodleian Library at Oxford University. Another example: the Hubei Provincial Archives. They maintain the province's collection of nearly one million extremely valuable books, paintings, calligraphies, and other historical documents – many dating back to the Ming Dynasty. "When the government built the new 60,000 square-metres building to house these very flammable treasures, the responsible engineers selected amongst others Danfoss PAH (Pump Axial-Piston High-Pressure) pumps to power our advanced high-pressure water mist fire suppression system" says Amin Hadian, application manager at Danfoss High-Pressure Pumps.  
The focus lay on providing a compact, reliable, simple to maintain high-pressure water mist system that would protect these historical treasures. Because the collection is largely paper-based, engineers from fire-suppression specialist HeFei KDLian proposed installing a water mist system, which reduces water damage significantly better than traditional sprinklers.  
Amin Hadian explains: "For this project, high-pressure pumps by Danfoss were definitely part of the solution." Based on project requirements and positive past experience with Danfoss products, the HeFei KDLian engineers specified 85 PAH 80 pumps to provide misting pressure. They also selected Danfoss solenoid, check, and pressure relief valves.   
Amin Hadian summarizes: "The installation went ahead smoothly, and the archive was opened in 2021. Since then, the suppression system was, fortunately, not in use. However, regular maintenance and security checks have been carried out according to plan so that it will function if it has to".  
Of course, in most cases, what is protected are lives, properties and jobs. In other cases, it is seemingly small things like labels on wine bottles. "But if that is your business, it is also your livelihood", says Bettina McDowell, IWMA general manager. What some people may not be aware of is that valuable bottles of wine – which may cost thousands of euros – lose their value if the label is flawed by – for example – activated sprinkler systems that can impair or even wash labels off wine bottles. In this case, IWMA member BFL Baltic Fire Laboratory was contracted by IWMA member Ultra Fog to check nozzle capacity against storage racks with a very high fire load. The end customer had already experienced more than one fire incident including exactly that kind of loss and wanted to make sure that the loss through water damage would not outweigh the loss through a fire incident and also that if one rack of bottles was affected by a fire the one next to it would not. To validate the damage on goods, the Baltic Fire Laboratory suggested making the test more realistic by placing a bottle of wine in the rack next to the burning one to make sure it did not explode due to heat exposure (which it did not) but also to make sure the water would not wash the label off the bottle (which also it did not happen)…
 Finish the feature in our latest issue here.
Never miss a story… Follow us on: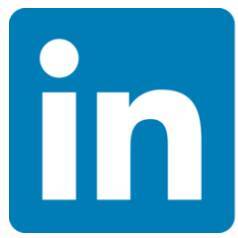 International Fire Buyer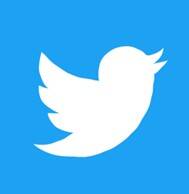 @Firebuyer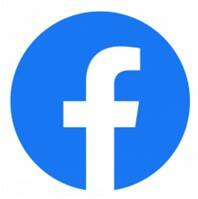 Fire Buyer
Media Contact
Rebecca Spayne Managing Editor, International Fire Buyer
Tel: +44 (0) 1622 823 922
Email: editor@firebuyer.com