Managing Editor Rebecca Spayne sits down with Johnny Martin, Business Development Manager for wireless fire detection at Kentec Electronics, to discuss the K Mesh and Wireless detection systems 
For over 35 years Kentec has evolved into one of the leading life safety control system manufacturers internationally. The Kentec name has become synonymous with great products, great service and excellent support. Based in the UK, Kentec is a global supplier, exporting control equipment to over 90 countries worldwide, and in many different languages. 
Kentec offers one of the most comprehensive ranges of Conventional, Analogue Addressable Fire Detection and Extinguishant Control Panels available. Their Custom Build Service is also sought after in the industry and utilises our expertise in Control Panel technology to design and build high quality products to exacting customers specifications. Marine products are now an important part of our product portfolio.  
Fire Buyer had the opportunity to sit down with Kentec Electronics to discover more in depth about the product offering they have, as well as talking about the upcoming, must-attend FIREX event.  
What are the existing trends and developments in wireless fire detection? 
Wireless detection has recently undergone a meteoric rise in its use and popularity, now being used in anything from smaller scale sites and simple applications, to within more large, disparate and complex projects. This is because of its easy and low-impact installation and use, and the low running costs that accompany it, as well as its continued advancement by way of reliability and functionality.  
The remit of where wireless fire detection is being used has also increased. We're now starting to see factories, warehouses and catering facilities, for example, implement wireless detection to cover specialised areas of their depot or workplace, to enhance or upgrade existing fire detection systems as part of a wider fire safety solution.  
A big move within the industry in the present day is making systems expandable and able to accommodate future developments to the site, which is where K-Mesh, Kentec's proprietary wireless fire detection technology, comes into play. The tide has turned in terms of increasing installer and end-user confidence in wireless reliability and capability, especially in relation to battery life and connectivity, and that confidence is set to keep getting stronger. 
What are the challenges that K-Mesh aims to fix? What are the greatest advantages of this technology? 
K-Mesh was one of the first certified MESH wireless detection system to be approved within the fire industry and continues to pave the way for customers and installations where wireless detection is the preferred option. Its goal was to prove to the market that wireless fire detection systems can offer a comparable solution to wired technology, with regards to functionality and reliability. Historic issues associated with wireless fire detection related to signal and battery life, for example, are a thing of the past with K-MESH technology, which determines which expander has the strongest signal path and automatically connects to it. This gives the wireless signals multiple avenues of transmission. Battery life has also been extended up to 10-years – much improved from the industry's previous standard of three years. 
Sustainability and aesthetics have become more prominent issues in recent years across all aspects of design and engineering, and this is true of the fire industry too. Wireless systems, replace outdated cabling systems and are less invasive to a building's structure (i.e. less drilling, containment and ducting), which is especially useful in historic and heritage properties, as well as other sites where the fabric of the building needs protecting. 
Who benefits most from K-Mesh wireless detection? 
Whilst new customers benefit hugely from wireless and integrated wireless systems, we feel it is existing customers looking to upgrade or expand fire detection systems who would witness the biggest benefit…
To read more news and exclusive features see our latest issue here.
Never miss a story… Follow us on: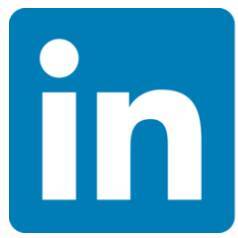 International Fire Buyer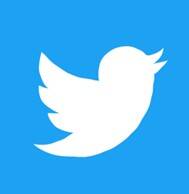 @Firebuyer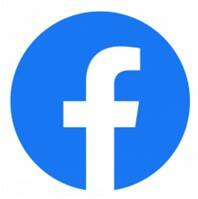 Fire Buyer
Media Contact
Rebecca Spayne Managing Editor, International Fire Buyer
Tel: +44 (0) 1622 823 922
Email: editor@firebuyer.com