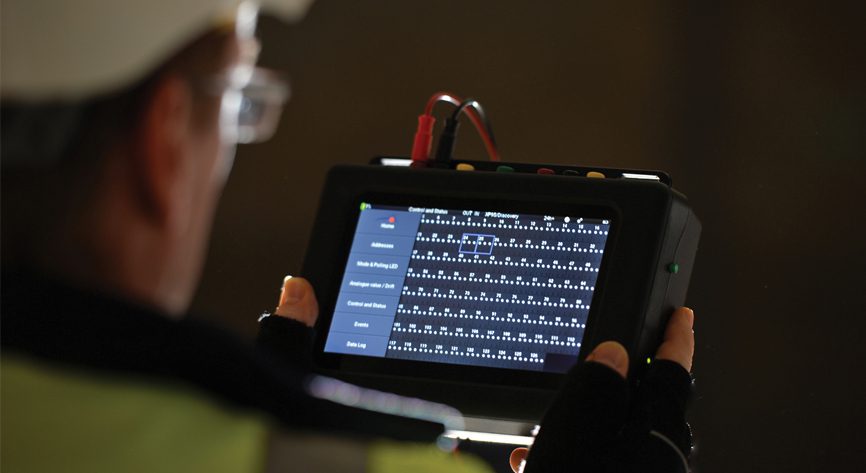 Apollo to showcase latest product range at Intersec Dubai 2019
Apollo Fire Detectors, specialists in the design and production of high-quality fire detection equipment, will showcase its latest Test Set and new SOTERIA Dimension, at Intersec Dubai 2019.
A full demonstration of the Apollo Test Set will be on display at the designated stand, Hall 4-F10, showcasing the capabilities of the portable testing device, which is designed to help commissioning and system maintenance engineers.
The Apollo Test Set guarantees that the correct loop configuration is in place before an active control panel is installed and can interrogate and control all units connected to the device. The Test Set is designed with a user-friendly touch screen display and is compatible with all Apollo analogue addressable protocols.
The company will also showcase its most recent addition to the SOTERIA range, the SOTERIA Dimension and Dimension Specialist. These state-of-the-art fire detection devices use optical sensing technology in a 'virtual sensing chamber', which operates on the light-scatter principle.
Ed Browning, Sales and Marketing Director at Apollo, commented: "We are very excited to be able to show our innovative Test Set in action at Intersec Dubai 2019.
"We will have a range of Apollo fire detectors, wired into a loop, in order to demonstrate the fault-finding capabilities of our Test Set live on the stand."
The SOTERIA Dimension Specialist detector also features an anti-ligature metal faceplate and tamper-resistant screws, having been tested and approved for anti-ligature certification to TS001, meeting UK Ministry of Justice specifications STD/E/SPEC/038.