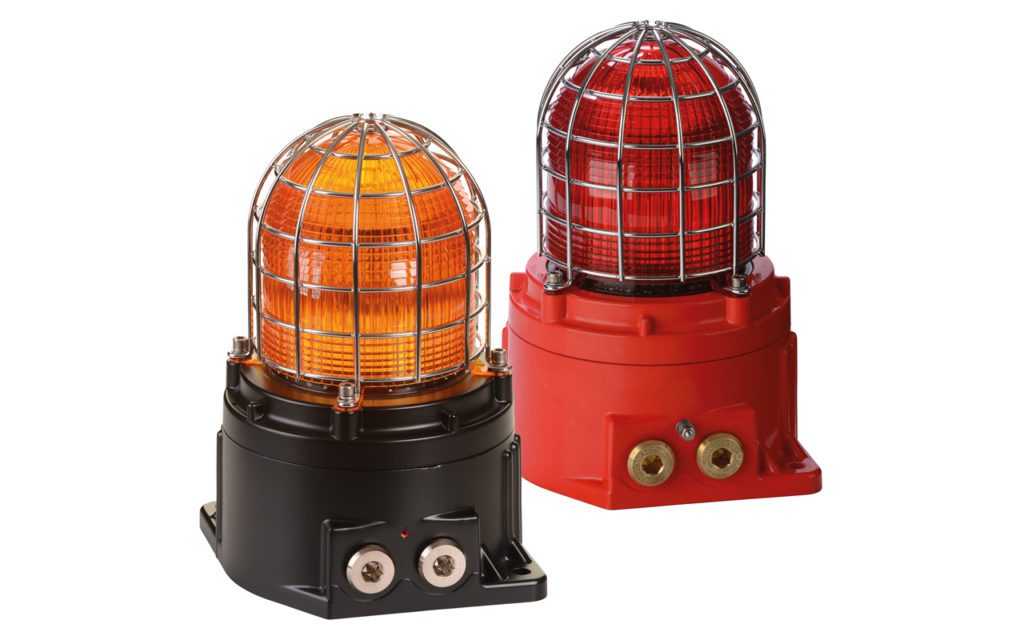 Technology for the future – E2S Warning Signals unveils its latest Haz Loc range
E2S Warning Signals will present its extensive range of Haz Loc products during the ADIPEC conference, showcasing some of the industry's most sophisticated warning signal technology.
Located on stand 8620 at ADIPEC Abu Dhabi from the 12 – 15 November 2018, the booth will feature a range of cutting-edge products, hosted by International Sales Manager, Darren Mann and APAC Sales Manager, Neal Porter.
Having built its reputation as an independent signalling manufacturer, the conference will provide the perfect opportunity for E2S to introduce its new range, discussing the products in greater detail.
Visitors to the booth will see the D1x family Xenon Strobe – described by the manufacturer as the brightest UL1638/UL1971 approved signals available to Class I/II Div 1 and Class I Zone 1/20 explosion proof applications.
The GNEx family, a group of corrosion-proof GRP sounders, beacons and manual call points with extensive global approvals will also be on display. All the GNEx visual signals are field-replaceable, utilising a polycarbonate UV stable prismatic lens, available in amber, blue, clear, green, magenta, red and yellow.
The Xenon strobes from the D1x family feature a lightweight, marine grade, corrosion resistant enclosure that can be conduit or surface mounted as supplied. For complete mounting flexibility, an optional stainless-steel bracket enables the light to be positioned in any orientation.
Finally, the D2x family Beacons will showcase its high-power Cree LED array, with five and 10 Joule Xenon strobe beacons offering low inrush and operating currents, optimising cable selection and reduce power supply requirements.