The Institution of Fire Engineers (IFE) is delighted to announce it has increased its technical capacity with two new appointments.
Mark Chubb MPP CFPS FCMI MIoD FIFireE has been appointed as our new Technical Director and replaces Peter Wilkinson who has now moved into the role of International President. We are also pleased to announce that Ian Bailey has joined us to work alongside Paul Trew who leads the IFE on all matters relating to alternative fuels.
Over the past year, the technical team have played an instrumental role in raising the IFE's profile and supporting the sector in a constantly changing world. They have worked in partnership with the fire engineering community to run workshops on the future of fire risk assessments and PAS 9980, contributed to sector consultations and supported the launch of new special interest groups.
Other highlights include Peter chairing the Contextualised Registration Steering Group, our work with the National Fire Chiefs Council to introduce a contextualised auditors register for Fire Safety Regulators and our role in the launch of the government backed EWS1 professional indemnity insurance scheme.
With Mark overseeing the team's activity and leading on strategic matters, Paul will continue his focus on alternative fuels whilst Ian will take up the role of UK government liaison to lead our work with the Home Office, Department of Levelling Up, Housing and Communities and the new building safety regulator.
Mark leads the IFE in technical matters following a 40-year career in senior, technical and executive positions in fire services in New Zealand and the United States. Upon his appointment, he said: "I am pleased to accept the role of Technical Director from Peter who has played a pivotal role over the last two years shaping the IFE's technical resource and helping to advance our technical offering for the better of our members and wider society.
"I look forward to developing this resource further with the help of Paul and Ian and the support of our volunteers whose expertise we value so much. On behalf of the IFE I want to express my thanks to Peter for his time and commitment and I look forward to working with him in his new capacity as International President."
Ian Bailey joins the IFE after serving many roles within the London Fire Brigade over the past 30 years. Upon joining the technical team, Ian commented: "I have gained a vast array of skills and experience throughout my career with London Fire Brigade.
"I believe the influential work that the IFE and its members carry out in the built environment, especially post Grenfell, is of such critical importance that I relish the challenge of being part of developing a safer built environment and representing the members to achieve that."
Technical Committee news
In addition to the technical team, the IFE benefits from a Technical Committee (formerly known as the Technical Strategic Advisory Group) who play an instrumental role contributing to a wide range of agendas including technical standards committees and industry consultations. This is such an essential committee for the Institution and its members, and we value the commitment of the volunteers involved and the support of their respective employers who enable individuals to give up their time for the IFE.
We are pleased to announce that David Quinn has been appointed as the new chair of the committee taking over the role from Mostyn Bullock. David is a Chartered Engineer with significant experience of delivering innovative and practical fire strategies throughout Ireland and the UK and he has been an active IFE volunteer for many years.
David said: "It is an honour to take over from Mostyn in this role. I'm hoping to continue this great work to help us focus our efforts in advancing the discipline and in particular the IFE's contribution to the industry.
"We need technical expertise now more than ever and we have challenges such as changing legislation and a big drive towards combating climate change. We as fire engineers have a pivotal role in helping to shape how the construction industry responds to these challenges."
To read more news and exclusive features see our latest issue here.
Never miss a story… Follow us on: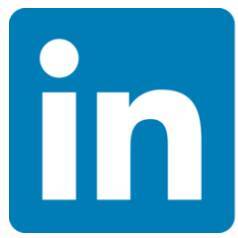 International Fire Buyer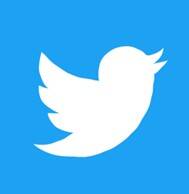 @Firebuyer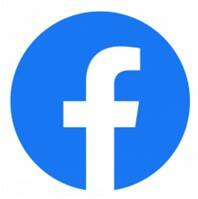 Fire Buyer
Media Contact
Louis Curtis
Editor, International Fire Buyer
Tel: +44 (0) 1622 823 922
Email: editor@firebuyer.com