Fire Buyer sits down with Joel Wright, Owner/President, FOL-DA-TANK to discover the benefits of portable water tanks for the fire industry 
One of the biggest challenges currently facing the firefighting community is the additional surge in wildfires and wetland fires because of the climate crisis. Because of this, manufacturers and firefighters must product innovative technologies and equipment to best equip firefighters with the tools they need to fight these fires. As we all know, one of the biggest issues preventing firefighters from extinguishing wildfires, in addition to the uncontrollable and unpredictable nature of the fires, is the limited access to water and suppressants.  
Fire Buyer Managing Editor, Rebecca Spayne, catches up with Joel Wright, President and Owner of FOL-DA-TANK, a company that specialises in manufacturing portable water tanks that can help mitigate these challenges to firefighters all over the world, and in particularly the regions suffering greatly from wildfires such as California and Australia.  
With a portable tank heritage drawn from helping firefighters get water where they need it, FOL-DA-TANK has been at the forefront of equipping first responders with the tools to get the job done since 1954. Customers of the family-owned business are on the front lines of dangerous natural and man-made disasters and emergency situations to protect people, property and the environment from harm. FOL-DA-TANK honour their resolve with an absolute commitment to building the best water storage tanks and accessories available — always meeting or exceeding industry and regulatory standards. From portable, standalone water acquisition, storage and deployment systems and equipment to, more recently, hazardous spill containment systems, constant innovation, quality, reliability and durability are the hallmarks of every FOL-DA-TANK product. 
Could you introduce yourself and what you do? 
My name is Joel Wright, and I am the President of FOL-DA-TANK, a US-based company that specialises in designing and manufacturing portable water tanks, strainers, and other equipment for rural fire fighting. Along with a financial partner, I purchased the Company from the founding family in November 2020. I have spent my career in a few different industries and always focused on manufacturing and distribution. My engineering background developed my problem-solving skills which have served me well as a buy and build entrepreneur. Before coming to FOL-DA-TANK I was the CEO of a company that manufactured and distributed traffic signal system equipment in the US and Canada. Traffic signals and portable water tanks for firefighting are both critical public safety infrastructure. Seeing our work help my hometown and the communities I visit makes me smile.  
Fol-Da-Tank's speciality is in portable water tanks. In what environments do these products see the most effective application? 
Our portable water tanks are highly effective in rural and remote environments where there is limited access to water sources. These tanks can be set up quickly and easily, and they can hold large amounts of water, allowing fire services to have a reliable water source on site to help contain and extinguish fires.  
The original folding frame tank was invented by our founder in 1954. The rigid hinged frame holds a durable fabric liner and the assembly collapses into roughly the size of a ladder. As such the collapsed frame tank stores nicely on tankers and other fire apparatus. Rural fire services often use one or more tanks as portable water reservoirs in water shuttle operations. They also use our strainers to draft water from stationary sources such as ponds and rivers. 
To read more news and exclusive features see our latest issue here.
Never miss a story… Follow us on: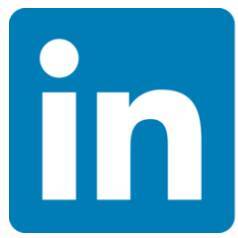 International Fire Buyer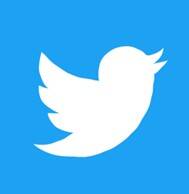 @Firebuyer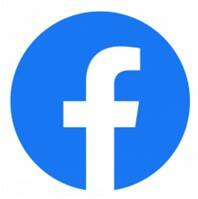 Fire Buyer
Media Contact
Louis Curtis
Editor, International Fire Buyer
Tel: +44 (0) 1622 823 922
Email: editor@firebuyer.com