Teledyne FLIR will demonstrate a new voice command capability for its Black Hornet 3 personal reconnaissance system (PRS) at SOF Week in Tampa, Florida, this week.
The solution, developed in collaboration with Primordial Labs, allows the end user to task the nano-UAS using 'intuitive voice commands…without breaking mission focus', according to a Teledyne FLIR statement.
The new capability is enabled by the integration of Primordial Lab's 'Anura' tactical AI assistant product on board the UAS.
The demo at SOF Week will illustrate how Black Hornet 3 can follow a series of voice prompts instructing the UAV to move forward, backwards, left or right and designate and fly between waypoints on the ground.
'We do this by empowering users to task robots the same way they coordinate with their human teammates — via conversational, mission-type orders,' Primordial Labs officials confirmed to Shephard.
'The single, human-centric interface provides simple and intuitive conversational human/machine interface (HMI) to make tasking robots, like UAVs, just as simple as talking to a human teammate. This conversational HMI is paired with our modular, platform-agnostic autonomy engine in order to provide a unified and natural method of control for all unmanned systems. All processing is performed at the edge with no reach-back to any servers,' officials added.
Speaking to Shephard ahead of the demo, Teledyne FLIR's vice president for products and solution architecture Dr Jennifer Rochlis explained how the concept remains in the 'early stages' of development.
'This isn't a new science and there's a significant amount of research, best practices and lessons learned on how to implement auditory displays and controls that we've learned from aviation, spaceflight, and industrial robotic applications. Leveraging this will allow us to hone in quickly on the best implementation for our users, given the incredibly dynamic and unique environments of our customers' mission space,' Rochlis said.
'In general, we need to be utilising all our sensory systems effectively to build the most efficient user interfaces and right-size the workload and cognitive tasking for our operators. Voice commanding and auditory displays can be incredibly effective for transmitting and receiving a high density of information quickly and intuitively. This could benefit many potential customers, and we'll determine applicability and feasibility depending on their mission conditions and our future testing,' she added.
Lee Ritholtz, CEO and co-founder of Primordial Labs, described to Shephard how the integration of Anura on Black Hornet 3 represents a 'recent engagement' for the company.
'Primordial is focused on supporting SOF operators who employ unmanned systems in highly dynamic environments. We started with SOCOM small unmanned aerial platforms because that's where we believed we could add the most value quickly. In the medium-to-long term, we believe Anura will be a powerful enabler for pilots and aircrew controlling larger unmanned systems such as Air Launched Effects and Collaborative Combat Aircraft,' he said.
'Anura does not listen for keywords or require memorising a script to communicate with robotic teammates,' he added.
The AI payload is also optimised to support the command and control of multiple UAVs, although this capability has yet to be inserted into Black Hornet's strategic roadmap.
'So far, we've discussed one human interacting with one robot. As the ratio of robots to humans increases, the cognitive burden on the warfighter drastically increases. As these robots become more autonomous, and as the teams of robots become increasingly heterogeneous and cross domain, the need for high-torque, natural human-machine interfaces are what will make collaboration possible in dynamic battlefield environments,' Ritholtz concluded.
Black Hornet 3 is used by the Ukrainian Army in the ongoing war with Russia as well as the British, Norwegian and US armies.
It is designed to support 'immediate intelligence, surveillance and reconnaissance; covert operations; situation awareness; beyond line of sight reconnaissance; and force protection'.
Measuring 6.6in in length and weighing less than 1.16oz, the Black Hornet can be launched and recovered from the palm of the hand. The platform carries a pair of electro-optical cameras and a fused night imaging camera which offers the end user a fused day/thermal picture. The UAV has an endurance of 25 minutes and maximum speed of 20ft per second.
It can operate in temperatures between -10C and 43C and withstand wind speeds up to 15kts and gusts of 20kts. The UAV has multiple flight modes, including autonomous and manual hover and stare; route and user-selectable waypoint actions; automatic return; and lost link procedures
To read more news and exclusive features see our latest issue here.
Never miss a story… Follow us on: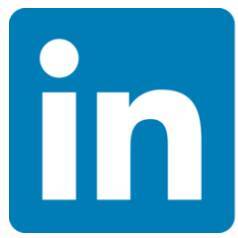 International Fire Buyer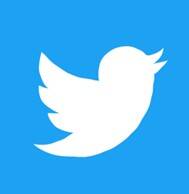 @Firebuyer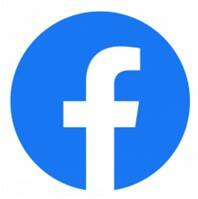 Fire Buyer
Media Contact
Editor, International Fire Buyer
Tel: +44 (0) 1622 823 922
Email: editor@firebuyer.com