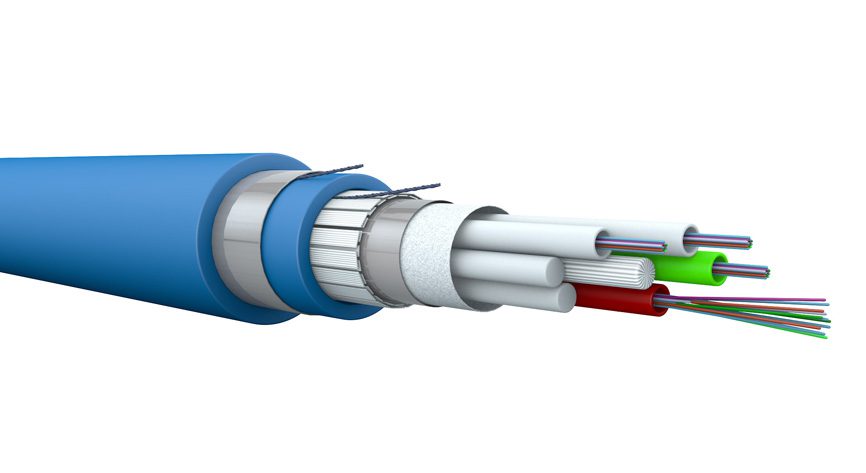 Draka extends Firetuf cable series for wider use
Draka's Firetuf cable series for the cabling of tunnel systems has grown with the launch of the new Firetuf OFC-LT-SWA fire resistant loose tube cable with steel wire armour.
Designed for harsh environments and to ensure the fail-safe management of operational systems in tunnels, underground railways and alarm systems, the cable is ideal for heavy-duty applications due to its high mechanical strength and pulling tension.
The loose tube cable offers 90 minutes fire resistance due to its innovative design with double Low Smoke Zero Halogen (LSZH) sheathing in accordance with IEC standard 60331-25, increasing the number of fibres per cable from 12 to 144.
The new Firetuf OFC-ST-SWA is the latest addition to Draka's portfolio of loose tube cables, which includes the non-metallic Firetuf OFC-LT-NM and corrugated steel tape armoured Firetuf OFC-LT-CST – all three cables are unique to the market and have been thoroughly tested and approved.
Draka also offers the Firetuf OFC-UT-NM (non-metallic) and Firetuf OFC-UT-CST (steel tape armoured) central tube cables, which have a fire resistance even longer than their loose tube variants.
Tayfun Eren, Product Manager at Draka, Prysmian Group, commented: "The number of tunnels and subways are increasing from year to year in a bid to better manage our traffic infrastructure. However, this can create challenges when it comes to emergency situations such as accidents or fires, making safety the central issue in the planning and construction of tunnels.
"The operational systems for tunnel management must be fail-safe around the clock, which requires safe and reliable cabling. Our high-quality Firetuf cable series has been optimised for application in tunnel operations and can guarantee a highly available cable infrastructure."