During this global pandemic, the fire services are on the front line during the fight against COVID-19. Because of this, communication has never been more mission critical
Critical communication is an imperative tool and resource for the fire service, this is enhanced during Covid-19. Having communication solutions suitable for extreme conditions is only part of it, all solutions have to be reliable and easy to use, ensuring different departments can still communicate in real-time – whilst adhering to social distancing regulations and PPE wherever possible. 
This reliable communication is essential both for calls coming through to the fire station, ensuring that the appropriate fire appliances and crews are dispatched, through to the handheld devices the firefighters use to communicate with the fire station when they're heading to an incident. 
UK FRSs deploy a mix of both TETRA and Digital Mobile Radios (DMR) digital radios and some analogue radios. This mix might seem a little surprising at first, but Simon Bingham, senior account manager at Radiocoms Systems, which has supplied radio equipment to almost all of the UK's Fire & Rescue Services over many years, explains why this is.
"What happens in a typical fireground set up is that once the 999 call is made and the incident is booked into the system, the call goes to the fire station and the appropriate fire appliances and crews are dispatched. The fire appliances are equipped with TETRA mobile radios, which use the UK's nationwide Airwave emergency services communications network. 
"On the way to the fire or incident, the firefighters use the Airwave TETRA network to talk to each other and to the dispatcher in the command and control centre and to collect information on the incident on the way to the fire," explains Simon.
However, once the firefighters are at the scene of the fire, they then rely on their hand portable two-way radios whilst managing the task at hand. It's at this stage that having durable and fall-proof solutions is most essential. 
"In a typical house fire, you'll have a team outside damping down the fire, spraying water and so on, and breathing apparatus (BA) teams working in pairs, who are counted in and out of the building by the entry control officer. They use two separate radio channels: a BA channel and an incident channel. The National Operational Guidance (NOG) for the fire service provides a standardised channel plan," says Simon.
All of these communication solutions have to work together seamlessly for the firefighters to work safely and efficiently during the extremely time critical situations their job entails – even more so within this current climate, where communicating digitally is key.
So what are the key audio communication devices used today?
Radio communication
When it comes to the public fire brigades' services, the equipment used is generally governed by a set of national regulatory and operational requirements that vary slightly between countries. However, it's also important that the private fire crews within airports, ports, oil and gas and petrochemical installations also conform to fire safety guidelines within their specific industries.
Among these essential safety measures that must be adhered, is ensuring that the communication tools used are not only suitable for the extreme conditions – but can also be relied upon during critical situations.
This reliable communication is essential both for calls coming through to the fire station, to ensure that the appropriate fire appliances and crews are dispatched, through to the handheld devices that the firefighters use to communicate with their fire station when they're heading to incidents to ensure clear communication and optimised management of incidents.
Fire departments rely on two-way radios for fast response times, to ensure the health and safety of staff, and to maintain communication between the crew and the control room. In emergency situations, fire crews also use radios to coordinate with additional crews and other emergency service providers. Firefighters and rescue workers have complex communications needs. They operate in built-up areas, rugged terrain and everything in between. Coverage of a large area needs licenced radios, ATEX radios are used in hazardous environments and boosters are required for hard to reach places.
Helmet adaptation
In firefighting, and structural firefighting in particular, voice communication is key to the safety of first responders, the support teams and, of course, any potential victims. With limited visibility due to smoke, the complexity of structures, the level of adrenaline and stress, it is crucial that the first responders are able to communicate efficiently with each other and with their incident command.
There have been too many situations where firefighters were caught out during an incident and could not be saved because they had no reliable way to communicate their situation. One of the key elements to successful communication is audio quality. Audio quality is the clarity and intelligibility of the speech and the ability to understand and be understood in every situation. Messages need to be clear and not distorted by the environment or the equipment used during the operation. High-quality microphones are important, as are the quality, integration and position of the speaker modules.
MSA's range of helmet-mounted communication headsets,designed in connection with the market leading Gallet F1XF, provide unmatched speech quality. In particular, the flexible microphone headset with its unique adjustable microphone (to be used with or without BA face piece) has been extremely well received by our customers.
It can be connected to MSA's rugged push-to-talk module or, if more flexibility is needed, to our HandyCom remote speaker microphone (RSM). The RSM is an excellent option when communication is also needed without using the fire helmet, and the HandyCom is very appreciated for its robustness and ease of use.
As an example, each of the 7000 helmets MSA delivered to the Fire Rescue New South Wales firefighters (Australia) a few months ago was fitted with a flexible microphone headset and HandyCom RSMs were supplied to connect to the customer's radios.
In addition, MSA's range of accessories offers interfacing to a very large number of radios, with the capability to develop new interfaces when needed by customers. In particular, some configurations are fully ATEX approved for use with intrinsically safe radios in OGP environments in particular.
In conclusion, voice communication and other visual communication aids are a clear priority for most fire services around the world today. Communication is already a complicated challenge during the heightened environment of a fire rescue, so adding in the additional complications of social distancing and contamination control with the Coronavirus, and communication becomes key.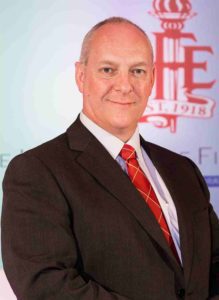 Commentary: Richard Fowler, Assistant Director, Operational Support and Resilience, at ESFRS
Last year, East Sussex Fire and Rescue Service (ESFRS) chose Tait Communications to provide a new safety critical fireground communications solution to improve firefighter safety.
The equipment was supplied and installed by telent, its long-term IT partner and a specialist in the effective operation of the UK's critical national infrastructure. Fireground radios provide a vital safety critical communication tool for local communications between firefighters and on-scene incident commanders. They are used by firefighters in breathing apparatus when operating hoses, scaling ladders and entering buildings. ESFRS' current radios are aging and require urgent replacement.
The solution, developed by operational teams at ESFRS working with Tait Communications, in collaboration with telent, overcomes these challenges by providing better compatibility with firefighters' breathing apparatus for improved voice and audio performance in digital mode. In addition, new audio accessories with large buttons are incorporated for easier use when wearing protective gloves and an enhanced digital communications range allows multiple radios to be used together over both long and short distances. When the "Push To Talk" button is pressed on the digital radio, it sounds an alert tone indicating to the firefighter to start talking, increasing usability and user confidence especially for breathing apparatus wearers in zero visibility, high stress conditions.
Telent also supplies 350 Tait handheld digital radios to ESFRS. These are a mix of ATEX units for use by firefighters and non-ATEX units for use by incident commanders, with both units sharing a common battery. 
Crucially, this solution will enhance communications between firefighters on the ground, providing them with better protection and ensuring they can carry out their vital work safely. As the radio was designed specifically to meet the requirements of our fire service, it targets the key areas that needed to be addressed to improve our operational capabilities.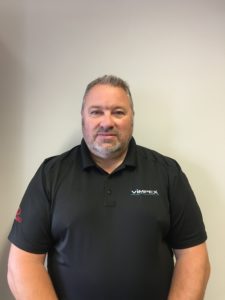 Commentary: Martin Jones, Divisional Manager – Rescue and Industrial, Vimpex, in collaboration with Joe Hernandez (Ret.), FEMA Urban Search and Rescue (US&R)
Florida Task Force II
The world is changing, there is more demand for technological innovation to lead the way when it comes to search and rescue. An upgrade in technology could potentially mean more lives saved as rescue becomes more efficient and safe for the team carrying out the mission. 
A major incident has just been declared as an explosion has torn through and caused extensive damage to an office building in the city of London. You and your team have been assigned to conduct a search and rescue mission at the incident and are first on the scene. Having the proper equipment and not having to wait for additional Search and Rescue (SAR) assets can make a huge difference in the survival rate of the collapsed structure and any casualties. 
Having visual confirmation of a casualty, your team can now start the process of medical care and extraction, adding voice communication and the casualty can share more information about the incident and their surroundings. Having visual and voice communication can also alert SAR teams of a threat still in place and the tactical approach they need to take in order to eliminate the threat. Safety and survival are two challenges that a search camera can help overcome.
Visual and verbal communication whilst searching inside a collapsed building, damaged vessel, storage bunker, remote underground territory or unknown structure presents various units with challenging decisions. The right equipment such as a search camera, allows for mission success as SAR teams can search void spaces faster and safer than ever before.
The FirstLook360 (FL360) Search and Rescue camera is an ideal piece of equipment for search and rescue applications. When deployed into void spaces, the FL360 camera instantly captures a live 360 degree spherical view, allowing the operator to explore the interior, allow two-way audio, GPS location, mapping and the ability to be connected wired and wireless to a mobile device. The sophisticated IP68 water and dust immersion rating and broad operating temperature range -10 –60 degrees Celsius allows operation 24/7 in the most challenging environments and conditions. 
Partial Patient Assessment has become a life-saving tool for prolonged entrapped victims and rescue teams are having to make overwhelming decisions when exposed to casualties. Utilizing the visual technology of the FL360 camera, SAR teams can pinpoint which casualty needs urgent medical care, as well as identifying potential second exits to eliminate long extraction times. 
A modular configuration allows the camera to be used in much smaller applications, a versatile addition to search and rescue equipment for urban search and rescue teams as well as tactical/medical responders. 
The FirstLook360 search camera has enabled people to have a safer, faster approach and completely changed the way responders assess confined spaces and tactical environments. 
To stay up to date on the latest, trends, innovations, people news and company updates within the global fire market please register to receive our newsletter here.
Media contact
Rebecca Morpeth Spayne,
Editor, International Fire Buyer
Tel: +44 (0) 1622 823 922
Email: editor@firebuyer.com