Fire Buyer editor Louis Curtis has a chat with IFSEC Top 10 Influencer for 2022 and lifelong fire safety pioneer Paul Pope about what the future holds for the industry 
Could you introduce yourself and what you do? 
I've worked in the fire safety sector for more than 35 years and my current role is Group Business Development Director for Global Fire Equipment (GFE). I am responsible for a broad range of business growth activities, from the development of new products and systems to marketing and increasing global sales. Our products and systems are currently sold in more than 90 countries worldwide, and we have set our sights on a significant and sustained growth in sales, as well as product innovation.  
 I was recently re-elected as a Board Director of the Fire Industry Association (FIA) in the UK – my third term as a director! I'm also on the FIA's Fire Detection and Alarm Council, Service Council and Export Council. 
What drew you to be a fire safety professional when you first started out? 
I think it was inevitable really, as my father worked for the London Fire Brigade (LFB) for almost 30 years, so I was always visiting fire stations as a child and saw at first hand the work of the fire and rescue service. My father worked his way up the ranks until he became a Senior Divisional Officer with responsibility for fire safety within the City of Westminster, including prestigious premises such as the Houses of Parliament and Buckingham Palace. He was also tasked with investigating major fires – including producing the LFB report into the Kings Cross fire disaster in 1987 when 31 people died. Consequently, I was brought up with fire safety and I have worked for some prestigious fire and security companies before inevitably finding my way into electrical engineering within the fire safety sector. After 35 years, I'm still delighted that I continued the family history in fire safety. 
You made the Top Ten in IFSEC's Global Influencers in fire safety for 2022. Congratulations! What do you think made you deserving of a spot on the list? 
This award is particularly special as you have to be nominated by someone else.  It is also a tremendous honour to be included in a list with the likes of Dennis Davis, Executive Officer of the Fire Sector Federation and Lynsey Seal of the London Fire Brigade, to name a few. 
 There are probably a couple of reasons I was nominated and subsequently shortlisted. Firstly, my work with the FIA where I've been representing the UK's fire detection industry at government level. Secondly, the campaigning I do to raise industry standards, including speaking at conferences across the world and contributing thought leadership features to the international trade and technical media.  
 You joined Global Fire Equipment in 2020. What made the company the perfect fit for you to grow as a professional? 
The timing seemed perfect as I was ready for a new challenge, and it was a fantastic opportunity to join the leadership team and strategically drive the next phase of GFE's growth.  
 This move also allowed me to have a far greater impact internationally by working with like-minded professionals in many different countries. Over the past year, I've worked in Singapore, the Philippines, India, Brazil, South Africa, the UK, right across Europe and the Middle East.  
I really enjoying working in such a dynamic and focused company which is also fully supportive of my efforts to enhance global fire safety standards.  
To read the rest of this feature, see our latest issue here.
Never miss a story… Follow us on: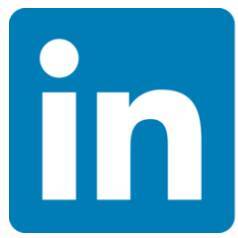 International Fire Buyer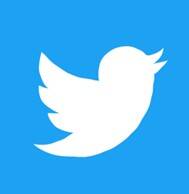 @Firebuyer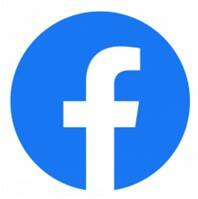 Fire Buyer
Media Contact
Louis Curtis
Editor, International Fire Buyer
Tel: +44 (0) 1622 823 922
Email: editor@firebuyer.com