Fire Buyer sits down with firestopping expert Craig Wells, Sales Director of Quelfire to discover the competency challenges in efficient firestopping and what Quelfire are doing to combat this 
Could you introduce yourself and what you do?   
I'm Craig Wells, Sales Director at Quelfire. Quelfire was established in 1977 as a family business and we have since grown into one of the key manufacturers and suppliers of tested firestopping solutions and influencers of the market. What makes Quelfire stand out is the unwavering passion that everyone, from management to production, has for what we do: Protecting People & Property.  
What can the Quelfire legacy and heritage offer the industry as a whole?   
Quelfire is a highly competent manufacturer and has become a reliable source of tested firestopping solutions and information within the construction industry.    
The decades of experience in supplying firestopping solutions has helped us gain more awareness and understanding of the fire safety sector. This is through direct insight into the challenges and motivations of all trades involved in a project.   
With experience comes knowledge. Our passion for fire safety and knowledge has given us a broader way of viewing challenges faced in the industry. This is not only through the training we undertake but by engaging with professionals with the right mindset, and having open conversations on all platforms, such as industry media and at large-scale events.   
Quelfire is a highly ethical company that bases its decisions around core company values. We aim to provide tested solutions over engineering judgements, and we always advise customers if we do not have a tested solution for any applications.   
Our experience, knowledge, and ethics have given us the skills to be able to competently understand and meet the needs of the construction industry. These factors have played an important part in our mission to educate the industry and provide as much primary test data as possible.  
What makes Quelfire products different from competitors and what applications are they suitable for?   
What makes Quelfire products different from competitors is their scope of application for service penetrations in buildings. We invest a significant proportion of our annual investment into our research and development and currently aim to do at least one fire test per month. We base our test programme on our customers' feedback and trends in the industry. This ensures that there is a tested solution for the most used, and even some less common, service penetrations. 
To support navigating through our tested detail library, we provide useful tools, such as the QuelSelector tool which is a handy guide of tested details. The QuelSelector makes the lives of our customers easier by helping them find the best solution for their application in less time. 
We also offer extensive technical support from planning through design to installation. The technical team undertake many hours of personal development to ensure they are up to date with regulations and all things technical to make sure our customers are receiving the best support possible. 
What adds extra value to our products is the support we provide to our customers every step of the way. For us, it's not only about supplying the products, but also to ensure that the customer has all the support to understand the why through to the how, ensuring compliant installations.  
How do you go about ensuring your clients are supported and what advice would you give them in ensuring your products are properly utilised? 
We would not be affectionately known as 'Team Orange' without our value-added services. It is not only our mission to supply effective firestopping solutions, but to make it easy for our customers to achieve compliant firestopping design and installations. 
Our first-class customer service is a prime example of the core values that we have here at Quelfire. Our team is friendly, honest, and reliable, and is always willing to help with any challenges faced in the industry. We understand that it can be quite daunting to find the most suitable and compliant firestopping solution and so, we offer extensive product documentation and unlimited support from relevant teams when selecting the correct products. Our technical team aim to answer any queries within one working day.  
All our technical documentation is freely available from our website to support design and specification: NBS specifications, BIM models, tested detail drawings, and product datasheets. We also offer support with installation through our installation guides and videos.  
One of our main missions is to educate the industry about the importance of fire safety. To ensure the system gets designed and installed as per the test evidence, we have designed an early engagement process that supports all parties involved from design to installation: main contractors, architects, specialist engineers, firestopping contractors, and other trades. 
At the beginning of the design stage, the process starts with an early engagement consultation, usually with the main contractor. The meeting aims to identify the needs of a project with a view of putting together a follow-up package of standard installation details to suit; for example, fire resistance requirements under fire strategy EI60, E120, EI60/E30. 
As part of the process, we collect information via our Information Collection Form (ICF) which is based on the 37 questions posed by the ASFP's 'Best Practice in Design and Installation' guide. The technical team will then respond to any queries, breaking down each service penetration scenario with a detail drawing for each application. If we are unable to find an appropriate tested detail, we will then make recommendations to change parameters of the service penetrations, for example, the service or wall type to suit the scope of application available. We communicate with the architect and any specialist engineers and consultants involved if necessary.  
Once the tested solutions have been checked and approved by the main contractor and other parties involved and we head into the build stage, this is where theory becomes a reality.  
To support installation as per the design and the tested detail, we are also directly communicating with the any trades involved. We provide installation instructions, video guides, and offer Toolbox Training which is an opportunity for trades to get specific help on the installation of products, for example, electricians and installing intumescent putty pads to electric sockets. 
Our main piece of advice to ensure ultimate compliance is to always install the firestopping product as per the test evidence and utilise the relevant manufacturer's guidance! 
To read more news and exclusive features see our latest issue here.
Never miss a story… Follow us on: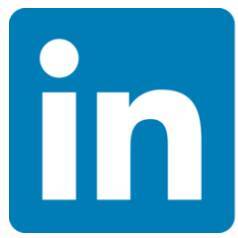 International Fire Buyer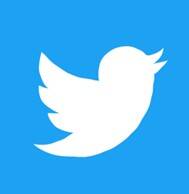 @Firebuyer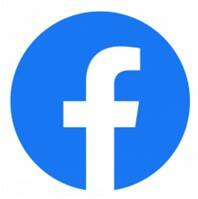 Fire Buyer
Media Contact
Rebecca Spayne Managing Editor, International Fire Buyer
Tel: +44 (0) 1622 823 922
Email: editor@firebuyer.com