Fire Buyer takes a look at the Women in Fire conference day taking place at FDIC International 2023. What to expect, and what sessions to look out for 
Women in Fire Conference is back again at FDIC International. This conference will begin with an Opening Ceremony, followed by a lineup of educational classes that provide training, support and advocacy for women in the fire service. 
Last year we caught up with Eric Schlett, Event Director for FDIC International, where he spoke about the Women in Fire conference, stating: "Returning in 2023 is Women in Fire for their one-day conference. This conference will begin with an opening ceremony which will take a look at what we know about women's health in the fire service, including recent and emerging topics such as reproductive health, behavioural health, and modifiable risk factors among this population. Following that will be a line-up of educational classes that provide training, support and advocacy for women in the fire service." 
Taking place on Monday, April 24, 8:00 AM – 9:00 AM will be the keynote session for Women in Fire featuring Mira Leinonen, Senior Fire Officer for Regional State Administrative Agency, Southern Finland. Mira Leinonen graduated from Lappeenranta Technical University in 2006 with a Master of Science and from the Rescue College in 2010. She is a senior officer for a state administrative state agency in Southern Finland and is in charge of supervising eight fire departments. Leinonen is also a chairperson for a network for women in fire and rescue services in Finland. Since 2015, she has been a chairperson for the international association CTIF's Women in Fire and Rescue Services commission. CTIF has 42 member countries worldwide.   
The rest of the day will be filled with an action-packed conference agenda bringing women in fire together from all around the world. Some notable sessions include the following: 
The morning of the event will hear from Amy Hanifan, President Operations Chief, McMinnville Fire Department who will be exploring health and wellness for women in the fire service. The number of women in the fire service has increased over time, yet there has been very little data regarding their health, safety, and wellness. To establish an inclusive, healthy fire service, we must consider the vast number of factors that affect the crews. Cardiac health is among the top causes of fatalities in firefighter line-of-duty deaths and the second leading cause for female firefighters. Heart health is important. 
 Resources based on the NVFC Heart Healthy campaign provide a well-rounded approach to preventive cardiac health. There is still much need for information about cancer types, occurrence rates, and prevention. The Women's Biomonitoring Collaborative provides new information based on recent studies. Efforts include informative, attention-grabbing resources meant to inspire firefighters about the importance of post-incident decon.  
Behavioural and mental health has been receiving a great amount of attention in the fire service. Attendees will be presented with information and resources regarding the impacts of culture, harassment and bullying, mental health, and suicide among women in the fire service. Included are resources for pregnant firefighters along with information about risks, impacts, and best practices. This class is based on the USFA study 'Emerging Issues for Women in the Fire Service.' It has been updated with resources from a FEMA-funded project partnered with Women in Fire and the Center for Fire, Rescue & EMS Health Research. 
Following this opening session, Bobbie Scopa, Deputy Director for Fire Operations at the US Forest Service, Oregon, will be exploring Leadership and Diversity. Achieving an efficient, fun, and diverse workplace requires a special kind of leadership. Our typical leadership training doesn't often talk about diversity. And if we only rely on quotas, mandatory training, and discipline, we will never meet our hopes for a diverse and harmonious company crew and department.  
Through entertaining stories based on 45 years in the fire service, the instructor shares experiences of a long and successful fire career from being a tailboard firefighter to an assignment in Washington, D.C. It's important for firefighters, company officers, and chiefs to think about their behaviour as it relates to diversity in the workplace. If women are the only advocates for women and minorities are the only advocates for racial minorities, we will never achieve our need for a more diverse workplace. We all need to be leaders, and leadership isn't silent. 
To read more news and exclusive features see our latest issue here.
Never miss a story… Follow us on: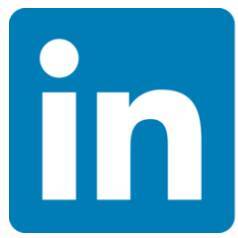 International Fire Buyer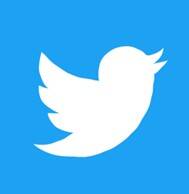 @Firebuyer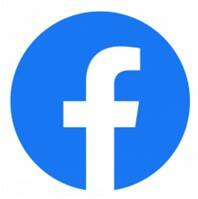 Fire Buyer
Media Contact
Louis Curtis
Editor, International Fire Buyer
Tel: +44 (0) 1622 823 922
Email: editor@firebuyer.com