In the midst of an unrelenting late summer heatwave sweeping across Europe, 18 bodies have been discovered in north-east Greece, according to authorities cited by the Guardian. This region has been grappling with significant wildfires, fanned further by the scorching temperatures.
Earlier this week, firefighters, numbering in the hundreds, were racing against time to combat the increasing number of fire outbreaks. Several of these fires had already spiralled out of control, leading to large-scale evacuations. It's a haunting reminder of the deadly fires that engulfed parts of Greece only last month.
Authorities revealed to the Guardian that the bodies were uncovered close to a shack in the Avanta region, lying north of Alexandroupolis city, close to where Greece shares its borders with Turkey and Bulgaria. Currently, identification efforts are underway. A significant detail shared by Ioannis Artopios, a fire service spokesperson, was the absence of missing person reports from the area, which has been enflamed for the past four days. This has led to speculation that the deceased might have been migrants crossing over from Turkey.
Sadly, this discovery has increased the death toll of the ongoing fires in Greece this week to 20. A similar discovery of a body was made in the same region just a day before, along with the unfortunate discovery of an elderly shepherd north of Athens.
Local media relayed nightmarish visuals of a "massive wall of flames" advancing towards Alexandroupolis. This prompted officials to issue evacuation orders for another eight villages, adding to the previous count of twelve. Further compounding the situation, a local hospital in the port city had to be shuttered due to the perilous airborne smoke and ash, a fact confirmed by the deputy health minister, Dimitris Vartzopoulos, in his conversation with the Guardian.
The threat is not confined to just this region. Fires have been reported near the city of Kavala and in the Evros border area. Other regions, including the islands of Evia and Kythnos, and the Boeotia area north of Athens, are also experiencing wildfires. The relentless gale winds combined with temperatures soaring to 41C (106F) have only aggravated the situation.
Drawing parallels to last month's devastation, a fire department spokesperson mentioned to Agence France-Presse about the eerily similar circumstances. Officials conveyed to the Guardian that a staggering number of more than 60 fires have erupted within the past day.
The situation in Athens is also precarious. At least two fires have been reported in close proximity to the capital, which led to a portion of the Athens ring road being shut down. The public has been strictly advised to remain indoors for their safety. Moreover, public access to mountains and forests in regions affected by fires has been temporarily revoked, with military patrols set to continue until at least Wednesday morning. A previous fire, as shared by the Guardian, obliterated almost 17,770 hectares within a span of 10 days on Rhodes, a renowned tourist destination.
To combat the wildfires, assistance has been provided by several European nations, including Cyprus, Romania, the Czech Republic, Croatia, Germany, and Serbia. They have sent approximately 120 firefighters through the EU's civil protection mechanism.
However, Greece isn't the only European nation grappling with this menace. Italy's island of Elba witnessed evacuations after a fire ignited on Monday. Meanwhile, on Tenerife, a week-long fire has led to the evacuation of 12,000 residents. Fortunately, the situation seems to be improving there, with Manuel Miranda, the archipelago's head of emergencies, optimistically stating to the Guardian that they're "starting to see the end of the tunnel."
France has been dealing with its challenges, urging mountaineers to postpone their expeditions to Mont Blanc due to heat-related risks. An alarming alert from authorities in the Haute-Savoie region pointed to increased rockfall risks due to widening crevices on the mountain's glaciers.
Adding to Europe's woes is a late summer "heat dome", centred over the French and Swiss Alps. This meteorological phenomenon has caused record-breaking temperatures in several regions. Scientists, as reported by the Guardian, have warned that such extreme weather patterns are set to become more frequent and intense, pointing to human-induced climate change as the culprit.
To read more exclusive articles and latest news, see our last issue here.
Never miss a story… Follow us on: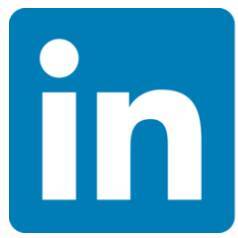 International Fire Buyer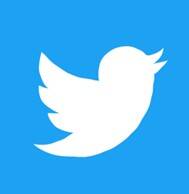 @Firebuyer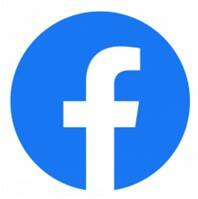 Fire Buyer
Media Contact
Rebecca Spayne Managing Editor, International Fire Buyer
Tel: +44 (0) 1622 823 920
Email: editor@firebuyer.com