When it comes to specifying Passive Fire Protection (PFP) products and solutions, it is mandatory to include the fire resistance rating, i.e., the period in which these products perform their protective role and can contain a fire. Different fire ratings will be required, depending on local fire regulations, building types, fire strategy, etc. A product will only be awarded a classification, and therefore assigned a fire rating, if it passes rigorous fire testing.
In this article, you will learn the basics of fire protection testing & certification and the necessary documents to ensure the appropriate level of building safety.
Do certification and CE marking necessarily guarantee the product quality?
Certification process is a procedure performed by a third party, the certification body, to assure that a certified body claims a system, service, product, or a person meets the requirements specified in a standard or reference document.
Being a voluntary act, certification is an important competitive tool for a company, withholding it. Though, an existing certificate does not guarantee that products and services are necessarily meeting the quality offered by a company, since it meets the specified and compliance requirements.
Here, it is important to distinguish voluntary certification from CE marking, the latter is an independent trusted assessment, mandatory for products covered by hEN (harmonised European standard) or European Assessment Document (EAD) and enables these products to circulate freely in all countries of the European Economic Area.
Indeed, Fire Stopping products are not covered by hEN, so this is a decision of a manufacturer, whether obtain CE marking, proving that the product meets all the safety, health, and environmental requirements within the EU.
Each fire stopping product is evaluated according to the following stages:
Fire Testing to estimate fire performance.
Preparation of Test Reports and EXAP's (Assessment Reports), including raw results to characterize fire performance after series of tests.
Classification Report.
European Technical Assessment (ETA).
What are the main fire protection testing documents?
There are several documents that you need to be aware of and refer to when considering fire protection testing to ensure basic safety requirements at all levels:
Test reports,
EXtended APplication (EXAP's) or Assessment Report,
Classification Report,
European Technical Assessment (ETA).
Test reports
Used for fire resistant products, these reports characterize fire resistance of a building element and include raw results only. Reports describe everything that happened during the specific fire test and provide the temperature evolution of every seal, which afterwards can be expressed as a fire rating. Nullifire fire stopping products are tested in accordance with European Test Standards, typically EN 1366-3 for Service Penetrations, and EN 1366-4 for Linear Joints.
Test reports can't be used to justify fire resistance performances of a product, according to a Fire safety regulation.
EXAP's (Extended Field of Application) or Assessment Report
Being linked to Test Reports, Assessment Report describes the modification and fire performance of the building elements and construction system. The reference standard for penetration seal here is EN 15882-3, and EN 15882-4 for linear seal.
Classification report (CR)
Based on one or multiple fire tests, these reports validate the fire performance of products and building materials. Classification reports are issued by a third-party accredited organisation in accordance with the standards approved by several independent laboratories. These reports must follow EN 13501-2 standard and normally include the following information: an explicit description of the product or material, its classification, expected performance, and the field of application.
For fire stopping products, the classification is expressed in terms of EI, where:
'E' stands for integrity.
The term demonstrates that flames or hot gases cannot physically pass through the surface from one side (the side exposed to fire) to the other side (the side non-exposed to fire) through holes, gaps, and service openings, showing its ability to contain the fire. E-integrity is described in terms of the time taken to fail due to fire exposure.
It means, while testing pipe penetration seals in the uncapped situation on the unexposed side, the end of the integrity for the related seal is realised by the ignition of a cotton pad.
'I' stands for insulation.
In other words, the product should be able to withstand fire exposure from the Fire Side to Non-Fire Side without transmitting heat. This classification is measured by an accredited facility and described in terms of time taken to failure. The failure criteria of insulation (I) are typically a rise in temperature exceeding 180 °C across the seal or integrity failure.
The above means, testing in the laboratory, thermocouples are placed in different key locations of the seal, and, as soon as the temperature goes over 180°C plus the ambient temperature, related to one specific seal, which means the insulation of the related seal has failed.
The European Technical Assessment
ETA stands for European Technical Assessment and is established by the Construction Product Regulation (EU regulation no. 305/2011) ETA is issued by a Technical Assessment Body (TAB), upon the request of a manufacturer, using an EAD (European Assessment Document), which is a basis for writing an ETA.
Providing effective fire protection
Effective fire protection can only be achieved with a combination of both Passive Fire Protection and Active Fire Protection systems – these are not alternative systems but complementary ones! This approach is the best chance that occupants have to exit the building safely and minimise its damage.
The importance of technical support and early involvement
We all know that most of the time PFP is considered and carried out too late in the design-building process. Fire resistant sealing, for instance, should be planned in the initial stages to avoid unplanned costs, time losses and ensure compliance.
By engaging your manufacturer at the briefing and design stage, architects, specifiers, and main contractors can be assured that compliance and a golden thread approach will be easier to achieve.
At Nullifire, you will find a specialist team keen to support you from the design stage, build and installation process, right through to inspections and maintenance. Our goal is to help you to ensure that a project has been completed correctly, but most importantly that the building and its people are safe from fire!
To read more news and exclusive features see our latest issue here.
Never miss a story… Follow us on: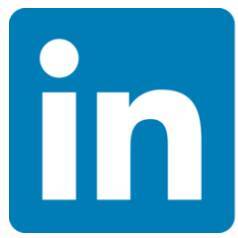 International Fire Buyer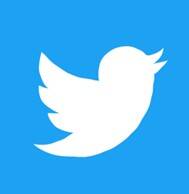 @Firebuyer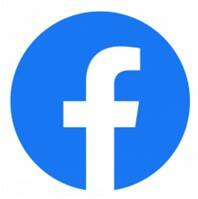 Fire Buyer
Media Contact
Editor, International Fire Buyer
Tel: +44 (0) 1622 823 922
Email: editor@firebuyer.com