As I assume, most of you, like us here at Fire Buyer, attended FDIC International last year in 2022 in co-location with JEMS Conference & Expo. Given the standard of the show last year, we can only imagine what 2023 holds in store for attendees at FDIC.  
Last year we saw over 30,000 registered fire industry professionals walking the show, 40% of which hadn't attended the year before, and over 60% of who had purchasing decisions for their department, which is an impressive statistic. This year, we can only expect the same and hope for the even better (if that's possible!). 
FDIC International offers thousands of Fire & Rescue professionals from around the world, world-class instructors, classrooms, workshops, H.O.T evolutions, products and services available to the industry displayed by over 800 exhibiting companies. The FDIC Experience is about learning and sharing with your peers formally and informally through hallway conversations, developing life-long friendships, and recharging your passion for the industry.      
In this What to Expect, International Fire Buyer will provide a brief overview of the types of conferences, H.O.T training, exhibitors, keynote sessions and events that you can expect to see and experience at FDIC this year. First, let's take a look at the types of attendees that we can expect to be connecting and networking with.  
FDIC International is open to all qualified industry professionals looking for the most comprehensive selection of Fire & Rescue products and services.  
Most attendees fit into the following categories:  
Administrative Chiefs 

 

Apparatus and Equipment Specialists 

 

Career and Volunteer Firefighters 

 

EMTs and Paramedics 

 

Fire Academy and Fire Science Students 

 
Fire Chiefs 

 

Fire Inspectors 

 

Fire Marshals 

 

HazMat Technicians 

 
And many more. 
Training 
One of the unique selling points of FDIC is the amount of access to Hands-on Training for firefighters all around the world. It is here where you can learn the latest tactics, standards, best practice and equipment instructions and demonstrations and get involved directly in the action.  
To give you a better understanding of what you can expect from these training sessions, we will pick out some of the most exciting for you here.  
H.O.T. Evolutions: Taking place every morning starting on Monday 24th April before the conference starts, Hands-on Training (H.O.T.) Evolutions at FDIC International are something you must experience to fully appreciate. These aren't your "weekend training events" commonly popping up around the country. They cover the latest technology and techniques in the fire service, instructed by key players within the industry. No other event in the world contains the vast amount of topics and locations presented at FDIC International. Firefighters that attend these H.O.T. Evolutions not only become better firefighters, but the information they take back to their hometown departments have an exponential impact on the overall safety of countless communities around the world. 
Classroom Sessions: Taking place from 10:30am Thursday 27 April, FDIC International offers more ways than ever to learn the latest tactics, techniques, and technologies designed to take your knowledge to the next level.
Perhaps one of the most distinguishing aspects of FDIC's Classroom Sessions is the world-renowned instructors. While you'll certainly find the largest gathering of industry icons at FDIC International, you'll also find new instructors from around the world presenting groundbreaking topics. 
Pre-Conference Workshops: Pre-Conference Workshops feature both 4-hour and 8-hour formats that provide an in-depth look at specific topics, covering new areas of interest within the fire service, as well as traditional training topics. Choose from a variety of topics and prepare to walk away with new insights, ideas and approaches. 
Exhibitor floor 
FDIC International is the global platform to showcase products and services, boost ROI through sponsorship opportunities, and gain access to thousands of buyers on the show floor and during special events and programs. 
With over 800+ exhibitors, attendees are sure to find the right innovative equipment for their fire department. The exhibitor hall will welcome manufacturers covering SCBA, to fire trucks and ARFF vehicles, PPE and nozzles. In addition to the traditional equipment and apparatus that you can expect to see on the shop floor, expect to see other innovations taking centre stage such as robotics or electric firefighting vehicles, all of which is gaining huge traction in the industry.  
From the team here at Fire Buyer, welcome to FDIC International, we cannot wait to catch up with familiar faces and new alike.  
To read more news and exclusive features see our latest issue here.
Never miss a story… Follow us on: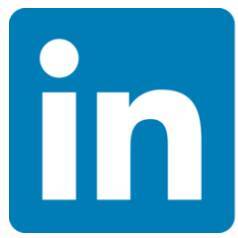 International Fire Buyer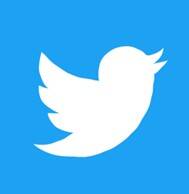 @Firebuyer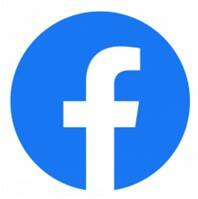 Fire Buyer
Media Contact
Louis Curtis
Editor, International Fire Buyer
Tel: +44 (0) 1622 823 922
Email: editor@firebuyer.com