TenCate Protective Fabrics are passionate about the betterment of firefighter health and performance. With this in mind, Tim Thorne describes the evolution of Flex7™ and how it is revolutionising the industry 
Fire Buyer Magazine Managing Editor Rebecca Spayne sits down with Tim Thorne, Global Market Manager of Emergency Response for TenCate Protective Fabrics to determine the development and vision of Flex7™ and how it is redefining the PPE necessities and requirements of the modern-day firefighter. 
This interview provides an in-depth discussion into the numerous challenges that firefighters on the frontline face every day and examines the inception of PPE innovations that reduce stress and heat exhaustion in the field. TenCate is at the forefront of protective PPE manufacturing for fire services all around the world and is continuously evolving to meet the growing and ever-changing demands of the industry.  
Please introduce yourself and what you do for TenCate Protective Fabrics. 
My name is Tim Thorne, and I'm the Global Market Manager over Emergency Response at TenCate Protective Fabrics. I have worked with TCPF for more than 11 years, holding several roles since I joined the team back in 2011. During my tenure, I've spent a large amount of time working in product innovation – engineering new products across all our main market segments, including military, industrial safety, and emergency response. I've also spent about five years in business development for Emergency Response through the Asian-Pacific, Australian / New Zealand, and Middle Eastern regions. I've been in my current role as Global Market Manager for Emergency Response for about one year.  
What is the history and heritage of TenCate Protective Fabrics?   
TenCate Protective Fabrics has a rich history in textiles, extending over 300 years – originally in the Netherlands. While TCPF helps protect people around the globe in a range of industries, including utilities, oil and gas, and military, we've played a particularly significant role in the fire and emergency response markets.   
Many people don't realise that we were one of the first fabric manufacturers to bring modern-day materials to firefighter suits. In fact, we've revolutionised firefighter protection several times over. For example, TCPF was the first fabric maker to introduce new fibre polymers, such as Nomex®, Kevlar®, PBI®, and PBO® into the firefighter PPE market. Those were massive innovations for the entire world of firefighting. 
What sets you apart from other fabric makers?   
We have many strengths, but what comes to my mind is our global reach and end-user-focused innovation. Our approach not only allows us to service different parts of the world, but we also truly understand the diverse challenges of end-users in fire departments across different regions. Understanding the needs and challenges of the individuals on the ground allows us to engineer flame-resistant fabric innovations that make a real difference. We take advantage of our global approach by leveraging these innovations from one market to the next swiftly and efficiently.    
What inspired the development of your new outer shell, Flex7™, powered by PBI®? 
We know firefighters face numerous challenges when they are called to action. The obvious threat is the exposure to heat and flame when battling a structural fire. However, we're also aware that some equally or even greater threats are not so obvious.  
Imagine you need to build a fence. It's hard work because you need to measure, cut, and nail pieces of wood together. Sometimes the weather can make it even more difficult, like when it's really hot or raining. Now, imagine you have to do all of this while wearing heavy gear like gloves, boots, a hood, a helmet, and carrying over 50 pounds of extra weight. You also need to build the fence as quickly as possible. This would be very hard for anyone to do, especially if you had to do it every day. 
Studies tell us that most firefighter injuries on the job are due to accidents and heat-stress-related hospitalisations. With this in mind, our product developers aim to create innovative PPE materials that enable firefighters to perform better under these stressful conditions. Flex7™ was engineered with this in mind.  
Flex7™ Powered By PBI® is a breakthrough outer shell that offers an unprecedented level of protection thanks to the highest blend percentage of PBI® fibre in the category. Best of all, Flex7™ offers wearers a more flexible, lighter-weight design that enables a better range of motion and maneuverability. 
The way firefighters do their jobs has changed a lot – this includes the challenges they face while on the fire ground. As a manufacturer, we want to ensure that our materials enable firefighters to be great at what they do. Flex7™ has been tested for both regulated and non-regulated substances to achieve the Oeko-tex® Standard 100 certification. Additionally, Flex7™ features our FreeFAS™ finish that's softer than the competition and compliant with the NFPA 1971 safety standard, even after an extended number of washes…
To read more news and exclusive features see our latest issue here.
Never miss a story… Follow us on: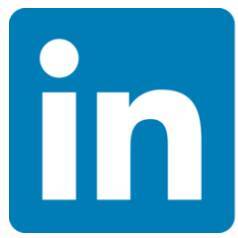 International Fire Buyer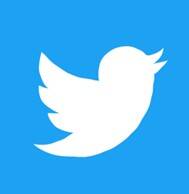 @Firebuyer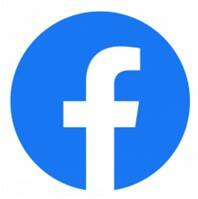 Fire Buyer
Media Contact
Louis Curtis
Editor, International Fire Buyer
Tel: +44 (0) 1622 823 922
Email: editor@firebuyer.com