First founded in the UAE, NAFFCO is now an established company offering life safety solutions with a passion to protect its customers, life and the environment. 
NAFFCO was founded in Dubai, UAE and since its humble beginnings, has become the world's leading producer and supplier of firefighting equipment, fire protection systems, alarms, security and safety engineering systems worldwide.  
Recognising the importance and convenience of having easy access to multiple safety services, NAFFCO's specialty became offering complete solutions under one roof for all types of high-quality firefighting equipment including fire protection systems, fire alarms, fire pumps & controllers, flow control, passive fire protection, fire doors, smoke management system, extra low voltage solutions, addressable emergency systems, security systems, custom-made vehicles such as fire trucks, ambulances, mobile hospitals, airport rescue firefighting vehicles (ARFF) and electrical transmission, distribution and maintenance vehicles.   
Today, NAFFCO has a team of over 15,000 dedicated and talented members including 2000 passionate engineers and over 8.5 million square feet of manufacturing facilities that allows the company to export to over 100 countries worldwide. Working to values such as integrity, respecting people, teamwork, leadership, customer focus, performance, quality, community and innovation, have enabled NAFFCO to deliver quality solutions to its customers. 
Specified products manufactured in NAFFCO's facility have been certified by UL, FM, BSI, LPCB & Global Mark in consistent with International Standards. Their Quality Management System, ISO 9001 has been certified by BSI & UL-DQS, while their Environmental (ISO 14001) and Occupational Health & Safety (ISO 45001) Management Systems have been certified by UL-DQS and their Trucks & Vehicles division has been assessed & certified for Quality Management System requirements for Aviation, Space & Defense organization (AS 9100) by UL-DQS; demonstrating that quality is important to the company. 
Some of the high-profile properties that NAFFCO protects in the UAE include the Burj Khalifa, contributing sprinklers, hose-reels, landing valves, extinguishers and more to the historic landmark of Dubai; the Museum of the Future and the Louvre Abu Dhabi, along with public transport services such as the Dubai Airport, Metro, and Tram. Regionally, we have exported our fire protection services to Australia, the United Kingdom, KSA, Bahrain, Egypt, the Kingdom of Saudi Arabia, Oman, and Kuwait, showing the company's global presence. 
The company's success is driven by their mission, a 'passion to protect', becoming the world's number one provider of innovative solutions which prioritise the life, environment and property. They aim to empower customers to protect life, environment, property and business by delivering high quality and innovative protection solutions and knowledge using world-class manufacturing.  
According to NAFFCO's CEO Eng. Khalid Al Khatib, 'Passion to protect' is more than just a slogan, it's a way of life for NAFFCO. Keeping their customers safe and their property secure is their business. With a global network spanning over 100 countries, NAFFCO has been recognised as the unparalleled leader in fire safety. In recognition of their outstanding growth and commitment to quality, we have been certified with ISO 9001, ISO 14001 & ISO 45001 and awarded the prestigious Mohammed Bin Rashid Al Maktoum business excellence award for four years, in areas including manufacturing and exports. 
In addition to these certifications and business excellence award, the company has been the recipient of several prestigious awards over the years which recognise the quality of their solutions and dedication to the protection of life. NAFFCO won the 9th Cycle of Mohammed Bin Rashid Al Maktoum Business Award, where his His Highness Sheikh Maktoum bin Mohammed bin Rashid Al Maktoum awarded the "Mohammed Bin Rashid Al Maktoum Business Excellence Award" (MRM) in the field of Manufacturing across GCC to Eng. Having won the MRM Business Excellence Award five times in the categories of manufacturing and export for more than a decade, the company maintains its ambition to remain competitive and stay on top. Khalid Al Khatib, CEO of NAFFCO Group was in attendance along with Mr. Ahmed Al Khatib, Group Managing Director of NAFFCO, and Mr. Ali Al Khatib, Managing Director of NAFFCO. 
To read the rest of this feature, see our latest issue here.
Never miss a story… Follow us on: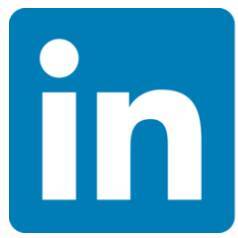 International Fire Buyer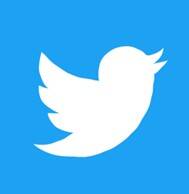 @Firebuyer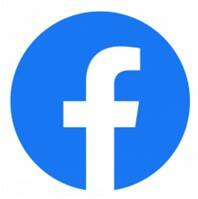 Fire Buyer
Media Contact
Louis Curtis
Editor, International Fire Buyer
Tel: +44 (0) 1622 823 922
Email: editor@firebuyer.com