Managing Editor Rebecca Spayne catches up exclusively with Martin Joosen, Managing Director of LION Protects EMEA to discover the nature of digital training for firefighters 
Please introduce yourself and give us a little bit of background about LION Protects? 
I'm Martin Joosen, I'm the Managing Director for LION Protects EMEA. Our training products and solutions are produced over here in The Netherlands and are sold to the EMEA market. The office and production are split 50/50 here as our engineering department and product development all takes place in The Netherlands in house.  
LION is renowned for its innovative design and industry changing products for training. Could you just discuss a little bit about how LION's technologies assist firefighters on the job? 
We design, build and provide everything that is related to fire rescue training. Whether it be fire training products that can include smoke generators or smaller training props where firefighters can train in different scenarios up to building bigger simulators. And furthermore, complete training sites where fire brigades can train all possible scenarios. 
One of the biggest challenges that fire departments face is budget restrictions. What are the typical cost of a LION training centre and how is it affordable for fire rescue departments? 
The story goes a little bit beyond just cost restrictions, but cost restrictions are indeed an important factor. As you probably know, firefighters in training typically use burning woods or the alternative gas. The prices for these components are increasing rapidly, especially in Europe. And because of that there is a growing challenge. To understand this fully, you need to understand which three different types of fire training we have.  
In general, there are three types. One is carbonaceous fire, which means the burning of wood. The second one is the alternative gas-based burning. So, you have gas-based simulators, and you try to simulate the fire that way. And the third one is digital. 
If you start with the first one, the carbonaceous fire, that's the one that is at the moment the most used in the world. Why? Because it's very realistic. It gives flames, it gives smoke, and it gives heat something that firefighters need to train realistically. The challenge, however, is first from an environmental point of view with the emissions because it's CO2 coming out into the air and the second one is the release of toxic particles. That becomes a real danger for the environment and for firefighters themselves. Especially in Europe, but countries are all very conscious of reducing their carbon footprint, so there is additional pressure to train with different solutions.  
With the releasing of CO2 and toxic particles, firefighters also have to clean their PPE during and after training. So, all of a sudden, the most wanted and most realistic training installation is now under fire because it is dangerous and expensive. In addition, wood is also an expensive material. 
And what about gas training? 
The second one is gas. With gas you have no toxic particles, but you still have CO2, which is less than when wood burns, but there is still emissions. It's also very realistic because you have flames, you have artificial smoke, and you have some heat, which is not really comparable to wood burns, but there is still heat. However, the challenge that they have, if we look at total cost of ownership, is the gas prices, they are going sky high. So, gas burns are also really expensive. 
So how does digital come into play? 
The third one is digital, powered by electrical power. Something LION is very famous for in the world. The flames are there, so it remains very realistic, there is smoke, but there is no heat. However, what we found out by doing different research with fire brigades in Europe is that if you look at all the training that they need to do, a lot of them can train up to 50, 60% of their training procedures with digital. And that means a lot of cost savings but also no emissions. It's cheaper because it's electrical power and the cleaning costs are also not there. So, they can do more training at a cheaper cost and it's environmentally friendly. 
So is digital the future? 
At this point you would probably say the solution is 'easy'. Firefighters all buy digital and then we don't have any problems anymore. But that's not how it works because according to training procedures, they do need to have what they call H.O.T training. And you can only do that with carbonaceous fire. So, the development that we are seeing is that fire brigades are starting to make combinations of the three burn options. And that's where our new concept, NFTT, New Fire Training Technology comes in where we can calculate for our customers the amount of emissions, but also the total cost of ownership for the combination of the three fire systems. So wood burns, gas and digital, they can still reduce their carbon footprint, but also their total cost of ownership. And that goes up to more than 65% saving if you make the right combination. 
I think this is a good example of a collaboration between regulations and technical solutions available. We will not step away from carbonaceous fire training because they cannot. But, it does mean that we continue to innovate. For example, we developed a very special product called a smoxidiser, also known as an afterburner, which can be used in combination with the carbonaceous fire trainer. What it does, is it burns the black smoke and removes the toxic particles to reduces the CO2. We are seeing many fire brigades choose this for the concept of the combination between digital and carbonaceous fire, or they choose for carbonation fire with a smoxidiser…
To read more news and exclusive features see our latest issue here.
Never miss a story… Follow us on: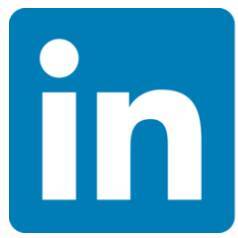 International Fire Buyer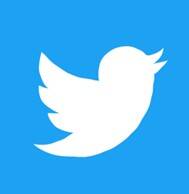 @Firebuyer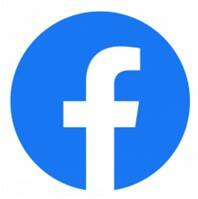 Fire Buyer
Media Contact
Rebecca Spayne Managing Editor, International Fire Buyer
Tel: +44 (0) 1622 823 922
Email: editor@firebuyer.com