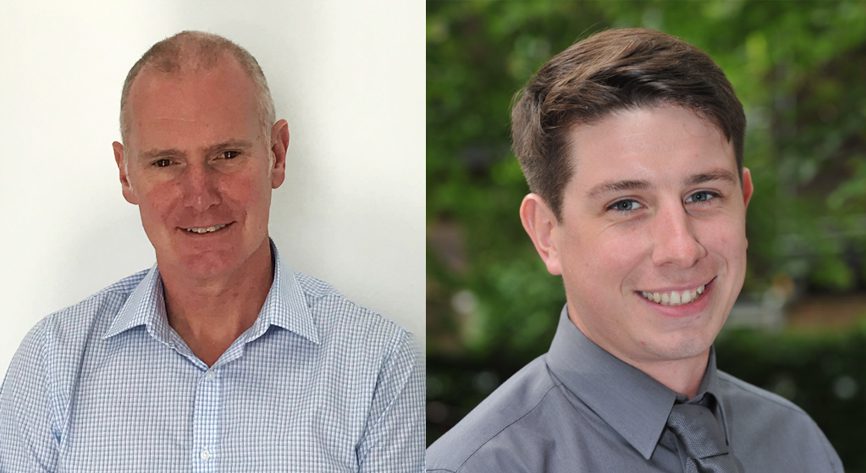 Checkmate Fire appoints new Internal Technical Compliance Auditors
Passive fire protection specialist, Checkmate Fire Solutions, has appointed two new Internal Technical Compliance Auditors, responsible for further improving quality levels within the business.
Ash Babb and Andrew Heywood will undertake audits on Checkmate's Passive Fire Protection, Fire Door, Intumescent Paint and Fire-Resistant Glazing installations and repairs, over and above the inspections carried out for third-party accreditation.
The appointments will help Checkmate's installation teams achieve outstanding levels of fire integrity in the buildings they work on, creating safer environments for the people who live and work in them, protecting the businesses and public services that run them against the potentially devastating effects of a fire.
Babb joins Checkmate from the accredited certification body, Exova BM TRADA, where he worked as a Lead Technical Officer, developing an in-depth knowledge of fire resistance testing and related standards.
Heywood has an extensive background in fire safety, having served in the Fire Service for 30 years, the final nine of which were as a Fire Protection Officer assessing legal compliance in regulated premises.
The pair joins the in-house Technical and Compliance team headed by Damien Ward, who moved to Checkmate after spending almost a decade as Senior Certification Manager for the Building Research Establishment (BRE).
Ward commented: "Everyone at Checkmate understands the importance of our work in protecting lives and livelihoods and we have developed a culture in which achieving the best possible standards is now regarded as the norm.
"However, we also believe in continuous improvement and are happy to invest in order to drive up standards, which is what Andrew and Ash will help us to do.
"With the appointments of these two experts to undertake audits of our own work, we have become the only supplier in our industry to provide customers with the double protection of third-party accreditation and additional high-level inspections.
"That means Checkmate's customers will benefit from excellent levels of fire integrity in their buildings, which is great news for residents, workers, building owners and insurers."