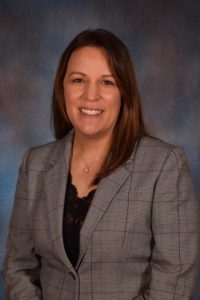 Education, training and best practice
Katherine Adrian, President, the Fire Suppression Systems Association (FSSA) discusses the marketplace, best practice, recruitment and virtual training
For this edition of International Fire Buyer, Editor Rebecca Spayne sits down virtually with Katherine Adrian, President of the fire Suppression Systems Association (FSSA) to discuss how Covid-19 has impacted the fire suppression industry and discover how important it is to continue to recruit for the next generation of fire industry members even during uncertain times.
The Fire Suppression Systems Association (FSSA) is a not-for-profit trade association, drawing members domestic and internationally and is comprised of a blend of designer/installers, manufacturers, consultants, academics and suppliers working together to share ideas and strategies for the benefit of the fire suppression systems industry. FSSA members are dedicated to the highest level of safety, reliability and effectiveness of special hazards fire suppression.
Could you explain a bit about what your organisation does?
The Fire Suppression Systems Association (FSSA) is the premier association for special hazard learning and fire protection networking. Our organisation attracts the top installers, manufacturers, suppliers and consultants in the industry, who converge once a year for our Annual Forum. However, throughout the year, our members are in constant communication, whether it is for the association or working outside on a project which FSSA brought them together on. Additionally, FSSA participates on other committees that are involved with creating industry standards, as well as promoting the overall fire suppression industry.
How important is it to educate the special hazard fire protection industry?
The "special hazard" portion of fire protection is a niche area, but an extremely important part of fire protection. Part of FSSA's mission is to educate and we do so by offering technical guides for purchase. Another one of the resources that our volunteers created many years ago was the online training program, which offers that important industry education.
With the rise of virtual training and online learning, how easy has it been to train members on fire suppression systems?
While our in-person Annual Forum had to be cancelled, that did not stop the association from moving to a virtual event. So, the only thing that's been difficult is not being able to be together in-person! FSSA has always offered a fully online training program, both for members and non-members. The courses are based on best practices within the industry, procedures and feature many of our members products as examples for learning. The program is available at the student's own pace and features over 35 classes that cover basic training to advanced cylinder handling and special hazard systems drawings.
The recruitment of young people is important for the industry, how does your Education Foundation help inspire the next generation?
The FSSA Educational Foundation is, in some people's opinion, one of the most important parts of our association, and when you think about it, the students are the future of any industry. To support our students, FSSA offers a scholarship to those studying fire protection every single year and we encourage all those interested to apply. For the recipients, they are invited to meet our board of directors and other leadership.
This year, FSSA also created a new Student membership, available to full-time students to participate in our association and be able to network, and hopefully find their first job out of college. In addition, our members have a great relationship with most colleges that they're able to give a lecture each semester about the special hazard fire protection industry.
Where do you see the fire suppression industry heading?
The fire suppression industry is heading into a time where having connected fire suppression systems and being able to monitor those systems remotely will be of importance as more sophisticated technologies such as smart buildings and smart cities enter the markets. In addition, Energy Storage Systems (ESS) still are a major challenge for this industry and will continue to be a key topic of discussion.
What do members gain from the association?
Some of the member benefits include access to our Annual Forum event, discounts on publications and training programs, early access to industry information in the Annunciator e-newsletter, networking with some of the brightest industry professionals, and the ability to help create industry standards in the US.
We are excited this year to have formed a new Global Outreach Committee that will aid in us building relationships with other leading fire protection associations and strengthen not only our organisation's value to our members but to the fire protection industry as a whole.
Our members are considered leaders in the industry and the networking that each person receives is invaluable.
FSSA's mission is to promote, educate and grow the special hazard fire protection industry. Visit FSSA's website, fssa.net, for more information.
To stay up to date on the latest, trends, innovations, people news and company updates within the global fire market please register to receive our newsletter here.
Media contact
Rebecca Morpeth Spayne,
Editor, International Fire Buyer
Tel: +44 (0) 1622 823 922
Email: editor@firebuyer.com