Keith Creely, VP of Ziamatic, Corp., analyses how Ziamatic are rising to the challenges of electrical vehicle battery fire, as well as some of their industry standard tool mounts and rescue tools 
The road is changing and so are the vehicles on it. How has Ziamatic risen to the challenge of EV  fires?  
Electric vehicles (EV) are quickly growing in popularity. The popularity is growing so fast that many fire departments have asked if we have any products specifically designed to help with EV issues and concerns.  
It has now been over a year since the start of our research and development project for EV cooling products. We now have a final product designed and it is debuting at shows this year! Engineering had a big job ahead of them, and with the help of local fire departments, Ziamatic was able to quickly bring to market one of the best products available to help with cooling EV battery areas.  
One of our biggest concerns that we have focused on is cost. Most fire departments do not have big budgets to run out and buy thousands of dollars of new equipment. We are excited to promote a product that is cost efficient, user friendly, and effective in its use of cooling areas of these vehicles.  
How is this vehicle cooling unit applied in the field by firefighters? 
We believe, to understand how or why our product would be a good option to apply in the field, one might need to understand some of the basics of what the departments are up against. It is said that copious amounts of water should be applied to an area of an EV battery pan if high temperatures are present. This requires a firefighter to apply water to that area while the car is lifted slightly for accessibility.  
What if there is not an endless supply of water? Do fire fighters really want to be that close to the vehicle? Our Vehicle Cooling Unit (VCU) frees up a firefighter to accomplish other tasks. Once set in place, our new cooling unit can be left alone to continue cooling on its own.  
Our Vehicle Cooling Unit is designed to reach the complete battery area if centered under the vehicle with a minimum reach of four by eight feet with a vehicle at a 5.5" ground clearance. One can adjust the flow by idling the pump down or up. Compared to the 80-100 gallons per minute (GPM) seen through nozzles with maximum water pressure, our product can flow as low as 40 GPM and still be effective. This decreases water consumption by half or more and creates a safer option for the firefighters. 
EV vehicle popularity is growing substantially, which poses challenges for fire departments around the world, do you think we will see electric firefighting vehicles? 
From my understanding, in the US we have at least one electric firefighting vehicle in service already. There appears to be a growing in interest in them. But it doesn't make a difference as far as we can tell with our products.  
As far as potential issues with electric vehicles, one of the challenges firefighters will see is identifying a battery area that is heating up. Another challenge is figuring out how to cool the battery area down efficiently. Ziamatic believes there is much more to learn about EV vehicles and thermal issues with them. We believe our VCU is a great tool to assist in cooling areas of electric vehicles when needed.  
According to some firefighters that have evaluated our units, it was said our VCU can be a more cost-effective approach to cooling compromised areas of vehicles when comparing them to the competition. With a flow rate of 40 GPM at 65 PSI, our units may be the most efficient option available when it comes to water consumption too.  
It has been said that there could be many other uses for these cooling units. For example, the velocity and free flowing pattern seems to be very effective as an under carriage vehicle cleaner. The Ziamatic VCU can be used as a water curtain by attaching as many as five 36" units together with very little decline in flow patter and pressure. With an unrestricted pattern of 20 feet high and 50 feet wide, one might use them in a basement and other similar areas. 
Ziamatic are also incredibly well known for their Sure-Grip Tool Mounts. What inspired the name 'Sure-Grip', and how has this innovation catered for the evolving needs of fire responders?  
For years Ziamatic has been considered the leading equipment mounting manufacturer for the emergency response industry. Known for strong, user friendly, cost effective, mounting brackets, Ziamatic has sometimes found it challenging to create better options.  
With the help and feedback from many firefighters we have designed a completely new tool and equipment mounting product line. Starting with a smaller bracket design, used to retain anything that has a .75 – 2-inch diameter, we tested the market and it was a success right away. Customers wanted a noncorrosive option, a mount that has a variable grip range, and a retention strap that will not break under normal use…
To read more news and exclusive features see our latest issue here.
Never miss a story… Follow us on: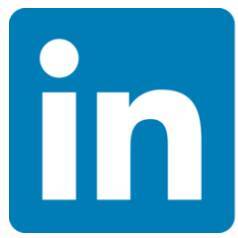 International Fire Buyer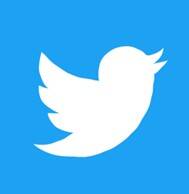 @Firebuyer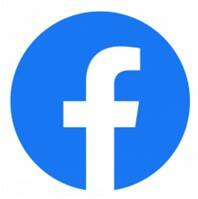 Fire Buyer
Media Contact
Rebecca Spayne Managing Editor, International Fire Buyer
Tel: +44 (0) 1622 823 922
Email: editor@firebuyer.com