Get to know AIRfire, the trusted partner and consultant for all your gas suppression system manufacturing needs in this exclusive From the Expert 
Anniversary 
Having celebrated our 10-year anniversary, we're taking the chance to share with the Fire Buyer readers an article different than usual, nevertheless we hope gives you an insight into who we are, our essence and where we're going. 
Barcelona 
In 2012, our company embarked on a journey to create and develop its own gas suppression systems. Our primary goal was not only to bring high-quality, reliable, and cost-effective fire extinguishing solutions to the market, but also to establish ourselves as a trusted consultant providing personalised and professional support to a specific niche within the fire safety sector. Through our dedication to innovation and expertise, we have positioned ourselves as a go-to source for clients seeking tailored solutions and top-notch support. 
Certifications 
Ensuring that professionals, in our case gas suppression system manufacturers, have the necessary knowledge and skills to develop and manufacture such systems, guaranteeing they will operate when needed to protect people and assets from fires. Becoming a trusted systems manufacturer strengthens our position on the market as a new alternative. 
Development 
To maintain competitiveness and deliver optimal technical performance, our company collaborates with top-tier suppliers to source a variety of required components. However, we take great pride in our capacity for in-house design and development of critical key components, which enable us to deliver unique, custom-tailored solutions to meet specific needs. This ensures that our systems operate at peak performance, providing our clients with peace of mind. 
Environment 
Providing green solutions to extinguish fires using inert gases or carbon dioxide, ensures that as the world continues to take a firmer stance on protecting the environment, we guarantee that the agents being used are following these initiatives and are not at risk of suffering phase outs as it occurs with certain chemical agents. We aim to also continue investigating new eco-friendly alternatives to develop new and improved solutions according to the new requirements. 
Flexibility 
We understand that unforeseen events, deadlines, agreements, customer needs, and project requirements can arise unexpectedly, and we take pride in our ability to adapt to these changes. By doing so, we are better able to offer our clients greater comfort and convenience in their dealings with us. We strive to be adaptable in all aspects of our work, including projects, prices, delivery times, and solutions. This flexibility allows us to meet the evolving needs of our clients while maintaining our commitment to quality and customer satisfaction. 
Guarantee 
Is the importance of providing customers with a guarantee for their fire protection systems. A guarantee assures the customer that the system will perform as promised and gives them peace of mind in case of a fire. It also demonstrates the confidence we have in our workmanship and the quality of the products we use. We stand behind our systems for the life of the equipment. With a guarantee in place, our customers can focus on their business, knowing that their employees and property are protected. 
Honesty 
We believe it is the cornerstone of good business practice. In an era of increasing transparency, customers expect companies to operate with integrity and to be truthful in their dealings. Honesty builds trust, fosters loyalty, and enhances a company's reputation. It is for these reasons we prioritise honesty in all our operations, from marketing to finance, so to succeed in the long term and build enduring relationships with our Partners and their Customers. 
Implication 
At our company, we have an unwavering commitment to customer satisfaction. We believe that engaging with our clients and providing them with a high degree of professionalism is key to achieving this goal. Our team is dedicated to going above and beyond in all aspects of our work, from the initial consultation to the final delivery of our products and services. By fostering a culture of engagement and professionalism, we aim to build long-lasting relationships with our clients and ensure that their needs are always met to the highest standards. 
Jargon 
Jargon is specialised language that is used by people within a specific industry or field. It can be confusing or difficult to understand for those who are not familiar with the terminology. At our company, we pride ourselves on being a team of knowledgeable engineers who can communicate technical information in a clear and concise manner, without relying on excessive jargon. We believe that effective communication is key to successful project delivery, and we work hard to ensure that our clients are always fully informed and understand the work that we do. 
Knockdown system 
Knockdown systems are becoming increasingly popular in various industries due to their ease of assembly and practicality. At AIRfire, we have taken inspiration from one of the most famous furniture manufacturers and applied their philosophy to our fire protection systems. Our knockdown systems are designed to be quickly and easily assembled, making them ideal for a more efficient installation process, reducing labour costs and minimising disruptions to the site. 
 Finish the alphabet in our latest issue here.
Never miss a story… Follow us on: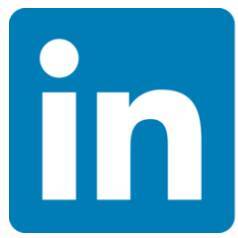 International Fire Buyer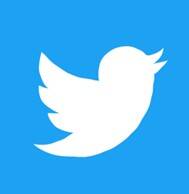 @Firebuyer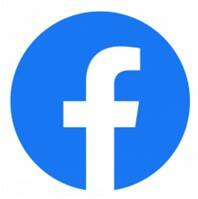 Fire Buyer
Media Contact
Rebecca Spayne Managing Editor, International Fire Buyer
Tel: +44 (0) 1622 823 922
Email: editor@firebuyer.com