Skills for Security, and Fire Buyer partner, Darrel Gilmour speaks openly at the last Fire Buyer Live, about the skills shortage and challenges facing the fire industry and how apprenticeships can be a solution 
I am Darrell Gilmore, the technical director here at Skills for Security, and I'll be taking you through training and apprenticeships for the fire industry. Skills for Security are the largest fire and security apprenticeship provider in the UK now with over 500 plus live students enrolled on the programme, we have apprentices enrolled from Inverness in Scotland all the way down to Plymouth and everywhere else in between. As you can see from the map, over the last three years, we've been focused on improving the delivery and growing the business through high quality accessible training and with some great success might add. We've managed to grow the business over four times in the last three years and to voting centres in Warrington, Birmingham, Mansfield, Oxford and Glasgow with our newest flagship centre opened in Watford and planned expansion for delivery in the northeast on April this year, which is exciting. The two reasons for our growth that we believe have led to some of the success in the last three years is that our accessible model for delivery where we're able to develop bespoke programmes to support employers and their requirements. 
You may have noticed that we now offer some academy style delivery where some of our larger employers have got bespoke apprenticeship classes or cohorts that we have built there and kind of modulated the apprenticeship training to suit their business requirements. And secondly, all of our staff have over 15 plus years experience working in the sector. We've put 'em through continuous teaching and professional C P D to keep them up to scrap up to date with the latest teaching practises as well as what's going on throughout the industry. And the benefit of all 10 of our delivery staff is that they're all full-time employed. We don't subcontract any of our teaching out and all of them that are in skill security have that same passion and drive to provide high quality standardised teaching to the whole of the industry. Just a bit of a fun bit of a fact in the background of this is in 2019 we only had one fire and security tutor. We now have 10.  
What challenges do we face in the industry? 
There's obviously a number of challenges that you face as employers on a day-to-day basis, but also in the wider industry. And these challenges are typically related to training, development, and accessibility to local training providers, and of course the growing scale shortages where no one can seem to get the hands on any sort of staff. Now what we are facing is our skills crisis now rather than a skills shortage, recruitment and retention challenges across the board are causing headaches for companies like yourselves, plus young people just aren't being attracted to this sector. We're not choosing this sector as a career path of choice.  
So why apprenticeships? 
I'm sure I don't need to tell you why apprenticeships are important for your business. There are tonnes of internal reasons why you would want to recruit apprenticeships, our apprentices for your businesses and workforces, making those individuals feel valued, developing your own workforce, succession planning and so on and so on. But there is a bigger reason why we push apprenticeships industry wide and it's now becoming more important than ever. There's a current skills shortage within the fire and security sector of around 30,000 shortfall of engineers. Now I am sure the user role can resonate with that for the fact that it's almost like a premier league of buying and selling engineers at the moment. Every manager, every business owner that we speak to is feeling this pinch not being able to successfully resource their works and retain that staff…
To read more news and exclusive features see our latest issue here.
Never miss a story… Follow us on: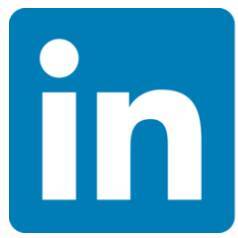 International Fire Buyer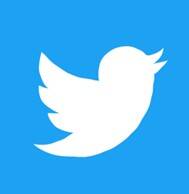 @Firebuyer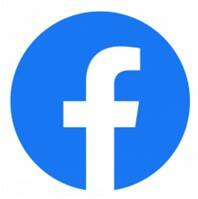 Fire Buyer
Media Contact
Rebecca Spayne Managing Editor, International Fire Buyer
Tel: +44 (0) 1622 823 922
Email: editor@firebuyer.com