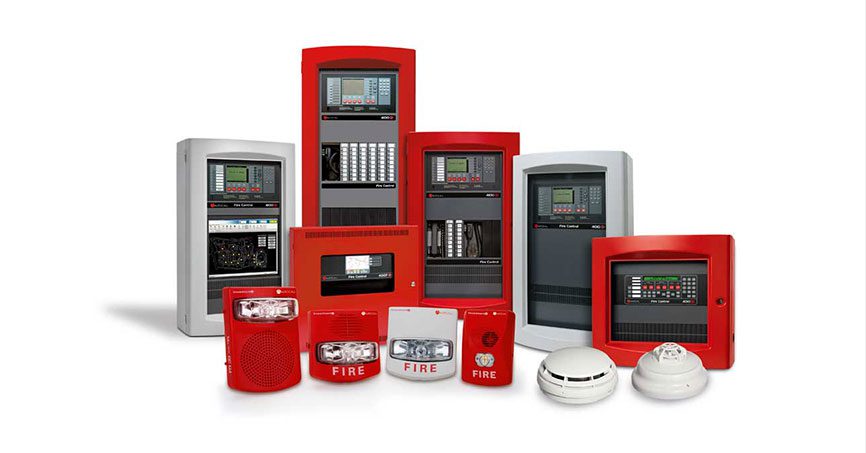 Johnson Controls celebrates the one-year anniversary of Autocall
Johnson Controls marked the one-year anniversary of Autocall by introducing the brand of proven fire detection systems to the Canadian market. By bringing Autocall to Canada, Johnson Controls is providing market access to the same high-quality, proven fire detection solutions already available in the U.S. and Middle East.
Backed by the support and dedication of Autocall Authorized Distributors, end-users of Autocall systems benefit from advanced fire detection and industry-leading, state-of-the-art technology. This combination of forward-thinking features and a robust support network helps make Autocall a growing, class-leading brand.
With a full range of control fire control units, powerful IP based networking capabilities, and the industry's latest addressable technology, Autocall systems are flexible enough to meet the unique challenges of nearly any project.
Revolutionary self-testing helps ensure the system is in peak operating condition while virtually eliminating disruption. Compact and highly efficient LED notification appliances meet the latest NFPA requirements and Autocall speakers have the clarity to get the message out during an emergency and can play background music during normal operations.
The Autocall Truesite Workstation, a PC-based graphical command center, simplifies system monitoring and puts management of your entire system at your fingertips. Its high-resolution graphical display shows the locations of events on both a campus-wide map and individual building floor plans.
All key features and functionality of the TrueSite Workstation are available on Apple or Android mobile devices with the Autocall Mobile Client app.
"Our engineers and designers are committed to relentless improvement in fire detection technology," said Patrick Kiernan, associate director of sales, Americas, Johnson Controls. "This uncompromising dedication to advancement is fuelled by fifty years of innovation and invention. It's why our proven fire detection solutions provide industry-leading protection for people and property."