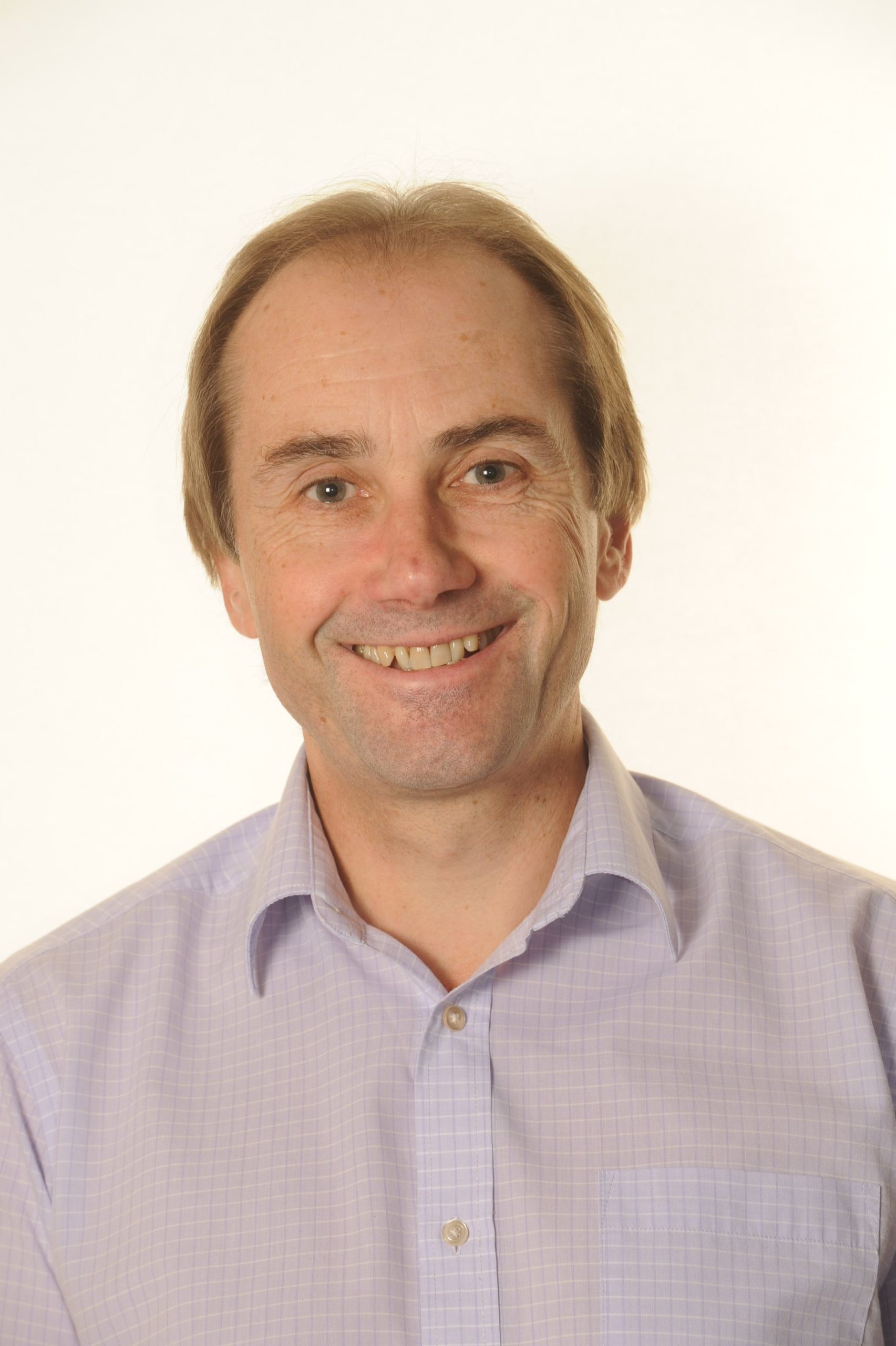 Fire Buyer talks to industry expert, Alan Elder, Fellow for Industry Relations at Johnson Controls, to discuss Lithium-Ion Risk Prevention Systems 
Alan Elder has been directly involved in the field of gaseous fire suppression systems for 44 years with extensive international experience in System Design, Product Management, Product Development, R&D, Business Development and Sales. As well as his current role as a Fellow for Industry Relations as Johnson Controls, Alan is Chairman of the ISO/TC21/SC8, International Standard Committee, the British Standards gaseous extinguishing and water mist systems technical committees (FSH18/6 & FSH18/5), the UK Fire Industry Associations Working Group Gases and the European Trade Association EURALARM Extinguishing Systems Section. 
How has Johnson Controls stayed relevant for over 100 years?  
At its core, Johnson Controls is a forward-thinking organisation built on a culture of innovation and continuous improvement. This intellectual curiosity, combined with our long-standing relationships with both customers and industry bodies, really drives us to look for new ways to solve today's fire safety challenges – all while keeping a close eye on industry developments on the horizon. Integrity and quality are also central to the way we work at Johnson Controls. We invest substantially in new product development and deliver on the commitments we make to our customers and partners, as the launch of our new industry-leading Lithium-Ion Risk Prevention System demonstrates.  
In what industries and environments are lithium-ion batteries commonly used and why?  
As we all become more aware of the effects of climate change, many nations around the world have set ambitious goals aimed at reducing global emissions. As a result, investment in renewable energy generation such as wind and solar power is on the rise, fuelling rapid growth in the Energy Storage System (ESS) industry – a market that's expected to expand by a 35% compound annual growth rate between 2018 and 2026.  
Lithium-ion batteries are currently the main energy storage medium employed by the ESS industry and are also a common component in Uninterrupted Power Supply (UPS) systems used in data centres and battery manufacturing facilities. The factors driving their popularity include affordability, high energy density, potential for even higher capacity and relatively low self-discharge when compared with nickel-based batteries. Lithium-ion batteries are also generally easy to maintain as they don't require periodic discharging to operate at peak capacity.  
What challenges associated with lithium-ion batteries does Johnson Controls seek to help the industry overcome? 
While very effective, lithium-ion batteries also present a host of complex challenges, which can shift according to the industry and application in which they are being used. To ensure batteries operate within controlled parameters, battery management systems are usually installed to continually monitor factors including voltage, temperature and charge states. Poor battery management or abuse (thermal, electrical or mechanical) can result in battery failure. This process first causes the battery cells to vent flammable off-gases and can then progress to a dangerous chemical reaction known as thermal runaway. Thermal runaway causes temperatures to rapidly increase by several hundred degrees, producing smoke and quickly spreading between battery cells before causing them to eventually catch fire.  
Once alight, lithium-ion battery fires are extremely dangerous and difficult to suppress. Traditional gaseous or water-based suppression systems are in most cases ineffective, with the only option often being to discharge considerable amounts of water over several hours or potentially days. This method is effective, but in remote locations with minimal water sources, it's not always achievable.  
When looking to address these challenges, Johnson Controls examined the stages of battery failure, and concluded that action must be taken before the start of thermal runaway to prevent a potentially catastrophic fire. With this in mind, we began development on the Lithium-Ion Risk Prevention System – a fast acting, integrated solution capable of detecting the off-gases produced in the initial stages of failure, shutting down batteries and activating intervention processes before thermal runaway can develop into an uncontrollable event.  
What are the benefits of a Lithium-Ion Risk Prevention System? 
The key benefits of the Johnson Controls Lithium-Ion Risk Prevention System are its rapid off-gas detection capabilities and automatic communication features which allow the battery management system to shut down affected battery stacks before thermal runaway can develop, thereby preventing the outbreak of fire. The system includes monitoring and reference sensors that continuously check battery racks for the presence of off-gases from all lithium-ion chemistries, which can be detected in a concentration as small as one part per million (ppm).   
Upon detecting off-gas, the sensors immediately alert the battery management system to cut power to compromised battery stacks, stopping thermal runaway in its tracks. In applications where the air around the failed batteries cannot be vented externally, a traditional fire suppression system designed at inerting concentrations can then neutralise the flammable off-gases in the air, helping prevent the risk of ignition. As an integrated solution, the Lithium-Ion Risk Prevention System can be combined with Johnson Controls' AutoPulse, ZETTLER or FIRECLASS detection and INERGEN or SAPPHIRE Fire Suppression Systems to ensure fast-acting, reliable fire detection and suppression. 
This holistic and fully integrated solution does not require electrical or mechanical contact with battery cells, allowing it to perform in live, working environments and be integrated with building management systems, so battery health information can be monitored along with other relevant building safety precautions.  
The early intervention offered by Johnson Controls' Lithium-Ion Risk Prevention System essentially gives companies the benefit of time – providing local and remote alarms that allow action to be taken quickly before a fire can break out, while extending the lifetime value of the entire ESS. 
How do you ensure quality in your products? 
As a leading provider of fire safety systems, we take our commitment to quality extremely seriously. After all, when it comes to protecting critical energy installations or data centres, companies need solutions they can trust day-in, day-out. To ensure long-lasting quality, performance and reliability, all Johnson Controls fire detection and suppression products are manufactured to the highest industry standards. In addition, we continually collaborate with top industry bodies and regulatory boards to outline best practices for the latest state of the art technologies we help to develop. 
Where do you see the future for prevention and suppression technology going? 
The development of just one game-changing solution can revolutionise the way we think about specific fire safety challenges. Until relatively recently, there were no tailored solutions designed to detect the early signs of lithium-ion battery failure and prevent thermal runaway. Now, with the launch of our Lithium-Ion Risk Prevention System, early warning detection and intervention is not only possible but easy to implement into existing systems.  
We expect to see further advancements in detection and containment technologies in the coming years that will help prevent incidents escalating even earlier in the battery failure cycle. Linked with this, the recent emergence of automated digital technologies, remote monitoring and connected systems will reduce reliance on manual intervention and further improve the accuracy and speed of fire risk detection. The result? A future where the current challenges associated with lithium-ion batteries are a thing of the past.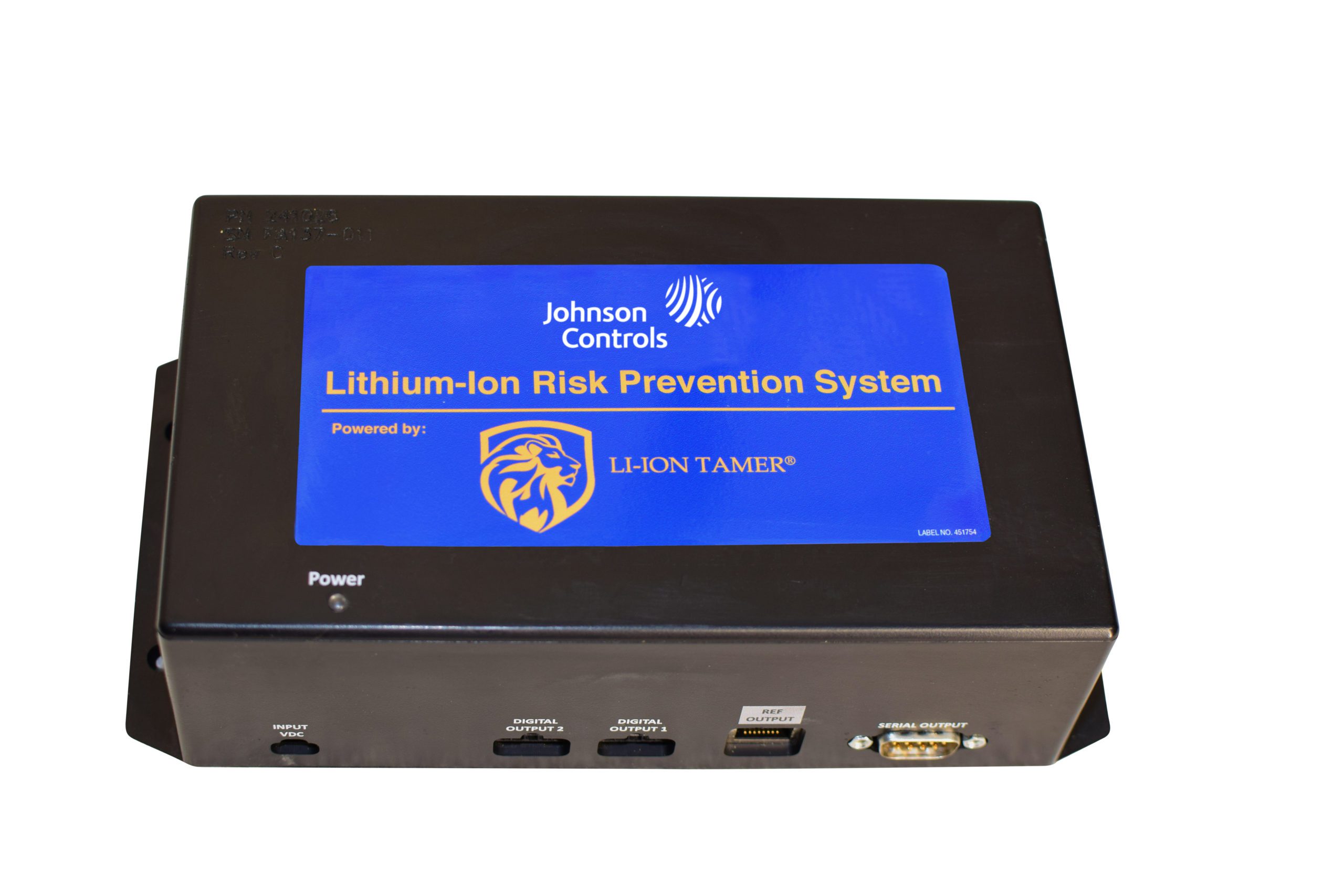 Quick Fire Q&A: Connected Fire Container Monitoring
Through a culmination of years of research and development by Johnson Controls' industry-leading engineers and data scientists, we bring to you Connected Fire Container Monitoring – a new system developed to remotely monitor the pressure and temperature of our Halocarbon and Inert gas Fire Suppression Systems.  
Designed with agility, flexibility and scalability in mind, the system collects data from each container at set time intervals and can connect to a mobile device such as a smart phone or tablet, enabling real time data to be shared via an online dashboard. 
Who can get access to Container Monitoring? 
Any customer that has received Container Monitoring training, as well as authorised product distributors, may access to the dashboard by completing the registration form here.  
How does the Container Monitoring system access the cloud? 
The Container Monitoring system uses an internet gateway device that can connect to the user's LAN or cellular connection. 
How secure is the Container Monitoring System? 
The Container Monitoring system uses an electronic gauge that is LoRaWAN 1.0.2 compliant, Class A. LoRaWAN security implements end-to-end encryption. Each LoRaWAN device is personalised with a unique 128 bit AES(1) key and a globally unique identifier (EUI-64-based DevEUI), both of which are used during the device authentication process. 
How does the Electronic Gauge communicate with the gateway? 
The Electronic Gauge uses the LoRa technology to communicate wirelessly with the gateway. 
How does the system handle low pressure alarms that may be caused by low temperature? 
The Container Monitoring system measures both the temperature and pressure and normalises the pressure based on the actual temperature. 
How does this help? 
By normalising the pressure based on the temperature, we eliminate any low-pressure signals caused by a drop in temperature that could be otherwise misinterpreted as a leak. 
Can the Container Monitoring system be fitted to existing systems? 
Yes, most Johnson Controls systems can be retrofitted with Container Monitoring. 
How accurate is the Container Monitoring system? 
The system is extremely accurate, capable of detecting micro-leaks, measuring the pressure to an accuracy of 0.5%. 
To stay up to date on the latest, trends, innovations, people news and company updates within the global fire market please register to receive our newsletter here.
Media contact
Rebecca Morpeth Spayne,
Editor, International Fire Buyer
Tel: +44 (0) 1622 823 922
Email: editor@firebuyer.com