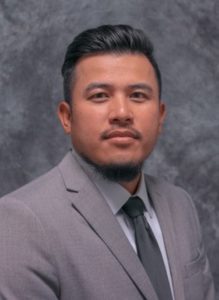 Telgian Fire Safety recently announced the appointment of Johannes Guese as Vice President of Vendor Management. In this position, Guese will be responsible for the expansion and management of the company's Vendor Program. In addition, he will oversee vendor recruitment, as well as the day-to-day operations of the Telgian Fire Safety dispatch team.
"Johannes is an exceptional leader, with an impressive track record," says Larry Lacefield, Telgian Fire Safety President. "His innovative programs, business savvy and years of successful experience make him a valuable addition to the team. Most importantly, his proven commitment to excellence dovetails with Telgian Fire Safety's dedication to providing an exceptional customer experience for each of the 50,000+ fire and life safety inspections the company conducts annually."  
Guese has over 10 years of experience innovating strategic initiatives in order to streamline the management of production resources. He is adept at developing solid relationships with key vendors and has demonstrated expertise in significantly reducing costs, boosting revenue, and maximizing efficiency.
Formerly, Guese acted as the Director of Service Provider Management for Vixxo and FacilitySource. He is an Arizona State University alum with a Bachelor of Science degree in Supply Chain Management.
To stay up to date on the latest, trends, innovations, people news and company updates within the global fire market please register to receive our newsletter here.
Media contact
Rebecca Morpeth Spayne,
Editor, International Fire Buyer
Tel: +44 (0) 1622 823 922
Email: editor@firebuyer.com