Fire suppression systems are joining the trend of smart technology and innovations in the industry, so what does the future look like for this sector?
A fire suppression system is designed to extinguish, contain and prevent fires. The fire prevention system can be easily managed, ensuring that fire ignition or re-ignition is prevented, helping to preserve and protect the environment.
Fire suppression systems can be installed in a range of building types. There are many variables that need to be taken into account before choosing the right fire suppression system for a property. Finding one depends upon factors such as, the nature of the risk to be protected, the location of the risk, the space available for the storage of fire suppression cylinders, as well as consideration of the environment and of course the financial cost.
The future is smart
Smart technology is finding its applications in every avenue. By employing smart technology, any electronic device can collect data and communicate with other similar connected devices or systems when connected to the internet. A smart device typically has an operating system that will connect with other information services or apps. As fire safety is integral for industries, residential, school and commercial, investing in fire protection systems can earn significant benefits for businesses and is a necessity. Existing fire protection systems include fire suppression systems, smoke detectors and sprinkler systems assisting fire detection and protection. 
The need to sweep away the ineffective practices for inspecting, testing and maintaining fire protection equipment is growing with the emergence of smart technologies. By incorporating smart devices, the fire protection system can monitor the temperature and immediately send an alert for the facility manager. The system is more accurate and reliable. Smart devices drastically reduce the workload of inspectors of fire and life safety building systems enabling them to monitor remotely from a laptop in more than two job sites simultaneously. 
Sensors are the most potent and pervasive components installed in buildings that provide opportunities for smare fire fighting. These sensors can track both the environmental condition and the occupants status. Similarly, these sensors in conjunction with firefighters personal protective equipment, as well as in equipment and apparatus, detect and characterise exposure hazards while monitoring the firefighter and civilian hydration and other health parameters to minimise associated risk.
Smart fire protection systems can be created using cyber-physical technologies that require collecting vast quantities of data, processing, analysing and predicting utilising that information, allowing fire departments and building managers to make appropriate decisions when entering a fire risk environment. 
Depending on the business needs and considering the facility requirements, choose the appropriate fire protection system. Thus, when selecting and installing a system, hire a provider with a brief understanding of the organisation's needs to customise the fire protection options. 
All fire protection systems have a common goal, to detect fire and protect occupants and save lives. The integration of smart technology to fire and life safety building systems will present many benefits with minimal risk. The system is activated when smoke is detected, causing the sprinkler system to operate. The water prevents the spread of fire. Although it is an effective method, automatic fire suppression systems employing clean agents can be a preferred choice as they leave no residue. Some types of fire protection systems enable the automatic dispatching of emergency services that in turn will immediately suppress the fire while notifying the authorities to send emergency professionals to specific locations. The water sprinklers can also be monitored to ensure fire control.
When the above mentioned systems can be used for commercial applications, there are many technologies developed for use in homes. Smart home technology, incase of fire, connects to the internet, alerting homeowners of an alarm sounding via their smartphones. Evben when a fire starts and nobody is home, the fire department can get a call and take the necessary steps, potentially preventing a total property loss. The device also provides homeowners with real time information about the battery life in a smoke alarm and carbon monoxide device. 
Recently a developed smart smoke alarm ascends speedy alerts of smoke or carbon monoxide to the phone. They can detect both the low and fast burning fires and differentiate between the two. It uses voice alerts to warn before it triggers the siren and when the siren has been triggered, it informs about the specific location of the fire and danger. This type of alarm is typically available both in hardwired and battery powered versions and is versatile for any home. 
Any industry will be regarded as a safer place to work in if they integrate advanced fire protection systems in their buildings. 
Smart sprinkler systems
Johnson Controls, provider of smart and sustainable buildings, was the first to launch a smart sprinkler system with its Smart Connected Fire Sprinkler Monitoring solution. As part of Johnson Controls OpenBlue suite of digital solutions, this industry-first solution delivers real-time insights into fire sprinkler system health to enable swift preventative action. The solution empowers building managers to transform their maintenance strategies from reactive to proactive, helping to prevent costly and dangerous equipment failures before they occur.
Leveraging the latest in monitoring, sensor and data transfer technology, the Smart Connected Fire Sprinkler Monitoring solution continuously gathers information, such as pressure, temperature and water presence, to measure the overall health of the sprinkler system. This information is relayed to the customer dashboard via the cloud. When collected data indicates a potential adverse system condition, such as freezing pipes, pressure imbalances or pipe leaks, a proactive notification is automatically sent to the building manager who can then quickly address the issue.
Scott Lapcewich, Vice President of Service Operations, Fire Protection Solutions at Johnson Controls said, "Many buildings left minimally occupied and perhaps minimally monitored, systems are more susceptible to damage. Our customers deserve access to intelligent, round-the-clock monitoring to not only avoid system downtime, but also ensure their systems are ready to deliver optimal fire and life safety. We're proud to deliver the first-to-market solution that helps protect our customers' people and property."
Smart technology is rapidly becoming a global demand with consumers as the latest home and business tech makes the transition to smart, so why should the fire industry stay behind when there is such a large opportunity for IoT and AI technology in fire protection systems.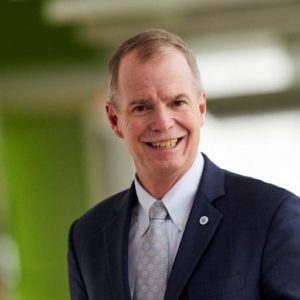 Commentary: George Oliver, Chairman and CEO, Johnson Controls
Johnson Controls OpenBlue is the culmination of years of research and development by the Company's industry-leading engineers and data scientists around the globe, to create the 'blueprint for the future' to guide smart, sustainable buildings. The new suite of connected solutions enables previously unimaginable occupant experiences, respectful safety and security, and impactful sustainability, driven by cutting-edge connected technology.
Connectivity is critical to achieve this goal: building systems must work together and communicate to be effective. OpenBlue was designed with agility, flexibility and scalability in mind, to enable buildings to become dynamic spaces. In leveraging the OpenBlue platform, customers will be able to manage operations more systemically, delivering buildings that have memory, intelligence and unique identity. The platform infuses the OpenBlue suite of solutions and services with award-winning artificial intelligence (AI), combining data from both inside and outside of buildings.
How we interact with our environments and how buildings and shared spaces are managed for safety and sustainability is top of mind everywhere, and now more than ever we recognize how complex these systems are. Johnson Controls has been making buildings efficient and safe for 135 years, and this year, our obligation to deliver comprehensive, best in class solutions to our customers has never been more important. OpenBlue reflects how we think buildings are evolving from inflexible assets to dynamic resources. As a result, this is a critical element of our business strategy, enabling us to lead customers around the world to the solutions and services required to transform their spaces for the future.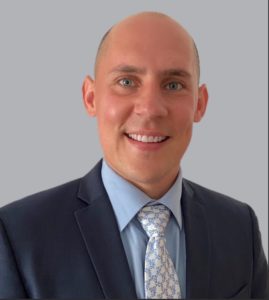 Commentary: Jeremiah Crocker, Vice President of Business Development, Telgian Engineering & Consulting
We have heard about the Internet of Things (IoT) for years, but in the slow-to-change fire protection industry, it has been easy to overlook this technology trend. However, the time to ignore IoT is a thing of the past and we need to start to adopt both new technology and more performance-based solutions for all building types. We are about to see a rapid change in how every stakeholder in our industry plans, designs and services their fire protection systems. We are emerging into a period where fire protection equipment will become smart enough that it is in the best interest of all parties to consider the life cycle impact on this important building feature, rather than only focusing on the initial install cost. 
IoT will provide efficiency in how and when a system is tested and inspected, it will save costs for building owners by transforming life safety systems from reactionary devices, into proactive cost-saving sensors, and it will provide engineers with new options on how to design systems that best fit the goals of the building. This change will be possible with all of the technology advancements that IoT and sensors provide. However, codes and standards will be slow to keep up with this trend. As a result, it is vital that as an industry we continue to educate clients and become comfortable with using performance-based suppression system designs and features. Performance-based solutions include application-specific fire testing, fire modelling, new suppression system sensors and designing around new non-prescriptive equipment. 
It is in all of our best interests to help drive this industry trend. IoT and performance-based solutions will help take fire protection from a construction afterthought, and transform it into a value-added building feature.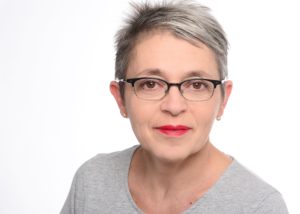 Commentary: Bettina McDowell, General Manager, IWMA
Water mist is a performance-based technology which means that any system is a bespoke system which is based on a real-scale fire test. All systems are unique and are accompanied by a manufacturer-specific DIOM manual. The letters DIOM stand for design, installation, operation and maintenance. The content is standardized and the details can be found in EN 14972-1:2020. 
Wednesday, 23 December 2020, saw the publication of that document. The complete title reads: Fixed firefighting systems – Water mist systems – Part 1: Design, installation, inspection and maintenance.
This document specifies requirements and gives recommendations for the design, installation, inspection and maintenance of all types of fixed land-based water mist systems and is intended to apply to water mist automatic nozzle systems and water mist deluge systems supplied by stand alone or pumped systems. 
CEN members have until 30th June 2021 to implement EN 14972-1:2020 as a national standard, either by publication of an identical text or by endorsement, and withdraw any conflicting national standards. CEN/TS 14972:2011 – the technical specification – will be withdrawn. 
The dates when the official documents will be available may vary from country to country.
The publication of EN 14972-1:2020 is the result of a co-operation on European level. Water mist systems have finally received their hard-earned place on the list of firefighting technologies. The technology is proven to international standards and guidelines and is therefore ready to use. The publications of EN 14972-1:2020 finally underline this. 
To stay up to date on the latest, trends, innovations, people news and company updates within the global fire market please register to receive our newsletter here.
Media contact
Rebecca Morpeth Spayne,
Editor, International Fire Buyer
Tel: +44 (0) 1622 823 922
Email: editor@firebuyer.com